Looking back on 2017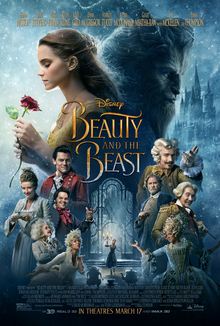 Hang on for a minute...we're trying to find some more stories you might like.
The year 2017 had a whirlwind of events and many will forever be remembered. Events such as climate change, the inauguration of the 45th president and a total solar eclipse visible from North America.
Jan. 20: Inauguration of President Donald Trump.
Jan. 28: 105th women's Australian Open: Serena Williams defeats Venus Williams. She becomes player with most wins in a major tournament in the open era.
Feb. 12: 59th Grammy awards: Adele wins the best song "Hello" and best album "25."
Feb. 22: Jay Z becomes the first rapper to be in songwriters hall of fame.
Feb. 26: 89th Academy Awards: Best actress goes to Emma Stone. "Moonlight" takes the best picture and Casey Affleck earns the best actor.
Mar. 17: Remake of "Beauty and the Beast" makes its debut.
May 12: Harry Styles releases first solo album after splitting with the former band "One Direction".
May 22: Suicide bombing at Manchester Arena in England happens after Ariana Grande Concert. The bombing kills 22 and injures 59 people.
May 25: Mark Zuckerberg receives an honorary degree from Harvard University after dropping out in 2004.
June 12: Pittsburgh Penguins win Stanley Cup against Nashville Predators.
Aug 5: Usain Bolt races his last race, coming third in the 100 meter. It was held at the IAAF world championship in London.
Aug 15: Barack Obama tweets " No one is born hating another person because of his or his background or his religion…" in response to Charlottesville violence, it becomes the most-liked tweet ever.
Aug 21: Total solar eclipse visible from North America.
Aug 26: Hurricane Harvey downgrades to a tropical storm and sets record landfall.
Aug 27: World boxing champion Floyd Mayweather Jr. defeats MMA fighter Conor McGregor in the 10th round in Las Vegas.
Aug 30: Hurricane Irma forms near Cape Verde Islands. Irma is a category five and kills at least 102. This was the most powerful Atlantic Ocean hurricane in record history with winds gusting to 185 mph.
Sept 7: 8.2 earthquake hits southwest of Pijijiapan Mexico, killing at least 90.
Sept 11: Irma leaves seven million U.S homes without power in Florida and Georgia.
Sept 18: Hurricane Maria passes over the Caribbean as category five, destroying 90 percent of structures and killing 27.
Sept 19: 7.1 earthquake southeast of Mexico City kills over 300.
Oct 1: Las Vegas shooting occurred at a gunman opened fire on a crowd of concert-goers at the Route 91 Harvest music festival on the Las Vegas Strip in Nevada, leaving 58 people dead and 546 injured.
Oct 15: 500 wildfires occur in Portugal and Northern Spain fanned by winds from hurricane Ophelia, killing 35.
Oct 31: Terrorist attack in New York when a truck mows down people on a cycle lane, killing eight injuring ten.
Nov 5: Gunman shoots 26 dead and injures 20 at a church in Sunderland Springs, Texas.
Nov 12: 7.3 earthquake hits near Halabjayi, killing 500 injuring 2,000.
Nov 30: World's longest rainbow happens in Taipei's, Yanganingshan mountain range. The rainbow lasted for nine hours.   
Dec 3: First pizza party in space held by astronauts of the international space station.
Dec 11: Six wildfires in Southern California now cover an area larger than New York City and Boston combined.
Dec 14: The Walt Disney Company buys most of 21st Century Fox for $52.4 billion.
Dec 17: "Star Wars: The Last Jedi" takes more than $450m worldwide in its opening weekend, 2nd largest opening in North American ($220m).