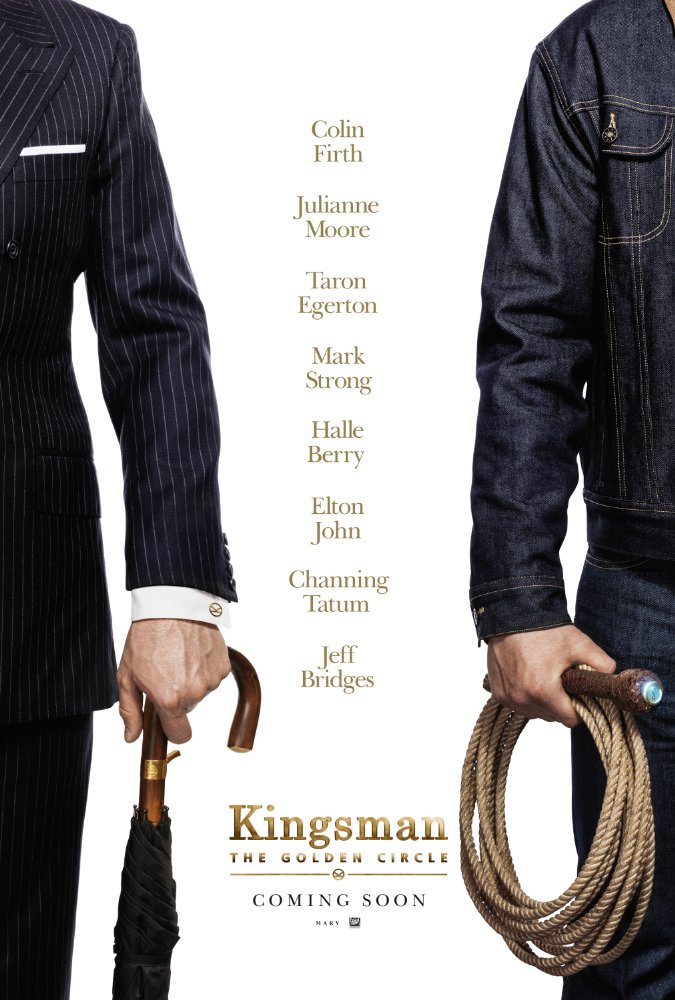 IMDB
British charm meets the American psycho. It is no doubt that the predecessor of the "Golden Circle" was wacky and chaotic beyond belief. But the sequel to 2014's " Kingsman: The Secret Service" may be wilder than before. What this sequel has the opportunity to do is provide even more demented action and crass language and humor than in the first film. And man does it succeed.
In this film, we see the reprise of the characters you liked in the original film: Colin Firth's (Harry), Taron Egerton (Eggsy) and Mark Strong's (Merlin). Audiences will be marveled at not only the butt-kicking teamwork and skills of the Kingsman but will enjoy the unlikely team-up with the Statesman, an American counterpart.
From Egerton to Statesman's (Whiskey), actor Pedro Pascal, the insanity and the magnitude of everything you'd expect from a spy movie, it is incredible.
Helming the second installment is Matthew Vaughn. Vaughn directed the 2014 hit film. As they say: First is the worst (Not this case) and second is the best. It depends on how good a film like this is or any film so that studios can make continuations to one film.
Vaughn amps up the creativity and mind-blowing special effects, fast-paced, edgy action sequences and CGI. in my opinion, 2017's best spy film. Merely, because of those reasons.
Well, not just those reasons. The humor throughout the film may not be as racist and questionable as the first film, but it offers genuine hilarity. The fictitious spy agency, which the film is greatly named, has their agents named after royalty figures. While in the American agency, every agent is named after an alcoholic beverage.
Luckily we as an audience didn't have to suffer by hearing a villain with a lisp – paging Richmond Valentine, aka Samuel L. Jackson. Instead, the villain is a ridiculously charming yet psychotic woman. Julianne Moore plays the devilishly demented woman in a quest to dominate the world.
One of the many other aspects of hilarity in the movie is the inclusion of Fox News. Which it is used for the coverage of the events surrounding our villain and her mischievous plans.
2017 hasn't been great in terms of films like this, but it's absolutely refreshing to have seen this as an improvement from the first film. Audiences worldwide will be begging for more of these films because of their uniqueness.