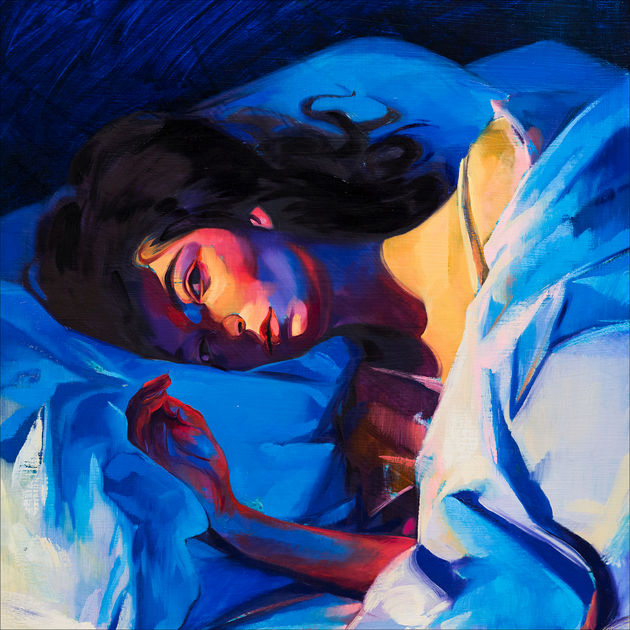 In 2013, my favorite album of the year was "Pure Heroine." Now, in 2017, my favorite album from that year is still "Pure Heroine." 2013 was a great year of music which included amazing releases from Vampire Weekend, Daft Punk, Earl Sweatshirt, Arcade Fire and Kanye West. However, the unlikely pop star, Lorde, stood above her contemporaries even on her debut album.
Going into her new release, "Melodrama," it is important to understand why "Pure Heroine" was so great. The album was from the point of view of a 16-year-old girl who sounded like a seasoned veteran. It was entirely co-written with her friend from New Zealand, Joel Little. Her lyrics were full of mature social commentary and the instrumentation on the album embraced minimalism to a degree in which is never seen in pop music (let's not forget that "Royals" reached number one on the Billboard chart while simultaneously making fun of numbers two through 100).
Now forget all about that. That Lorde is no longer. She is now 20 and the sound of "Melodrama" shows that she has changed. Her songwriting is more personal than it used to be and her beats are more danceable than ever. Instead of writing the album with her close friends, she enlisted help from Jack Antonoff from fun. and Bleachers fame. Also, he has written songs with this one pop star you might have heard of, Taylor Swift.
"Green Light" has bouncy pianos, "Sober" has vibrant horns, and "Liability" is a raw, emotional ballad. "Hard Feelings" shows Lorde in a vulnerable state after a breakup, which is then immediately followed by "Loveless" which contains: "'Cause I'm gonna mess your life up / Gonna wanna tape my mouth shut / Look out, lovers." This vicious moment in the middle of the album is just one of the instances where Lorde is placing herself in the middle of the situations in her songs, while on "Pure Heroine" she looked at them from afar.
"Melodrama" is the perfect title to this album because it is the best word that can be used to describe it. Throughout, Lorde goes from party to party and proceeds to find love, break up, doubt herself and rise victorious all at once. This melodramatic flow reaches its perfect climax in the closing track "Perfect Places" when she unapologetically states "we are young and unashamed."
The highs on this album are very high, with the best tracks being "Liability," "Supercut" and "Perfect Places." The weak tracks happen towards the beginning of the album with back-to-back songs "Homemade Dynamite" and "The Louvre." The former has a Disclosure influence which is a little too obvious and the latter leaves me wanting more.
Even though this album has flaws and is not as good as the witty and minimal "Pure Heroine," it is still a perfect ten out of ten for one main reason. For high schoolers, this might be the most important album to be released in recent times.
Lorde was 16, around the same age of all Kaneland students, when she started to receive worldwide fame. It has now been four years since then, and we now have "Melodrama." "Melodrama" shows just how much the last four years have changed her, just like the next four years will change all of us. Even the most mature Kaneland students will go through many serious changes in our years to come, and we have Lorde to show us these changes first-hand. She is now a grown woman who has experienced love and heartbreak, two things in which many of us have never experienced. She has experienced what it is like to transition from teenager to adult. "Melodrama" shows us the magic of this transition while also pulling through with great writing, instrumentals and production to make sure we are all paying attention.