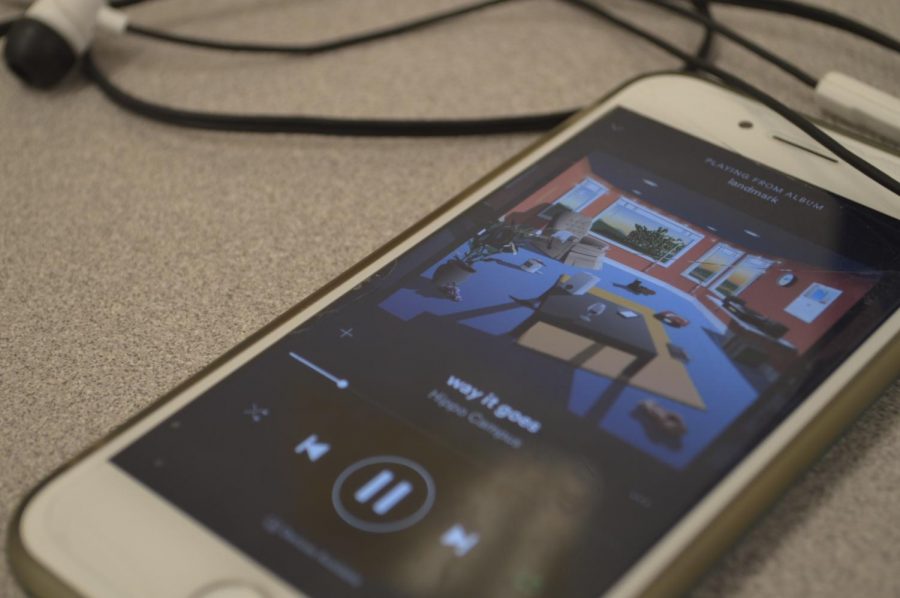 Abril Salinas
When hearing the name "Hippo Campus" some might think of the seahorse-shaped part of the brain that processes long and short-term memory, but it's also the name of a band.
With members Jake Luppen, Nathan Stocker, Zach Sutton and Whistler Allen, Hippo Campus is one of the best bands of this generation.
While Hippo Campus might not be the most mainstream, they definitely deserve all of the over one million monthly listeners they have on Spotify.
Listening to Hippo Campus reminds me of, as cliche as it sounds, sunrises and long summer nights mixed with a bit of nostalgia and post emo phase vibes.
Their music is a bit of indie and punk with some rock. Hippo Campus is a mix of bands like The 1975, The Front Bottoms and Nevershoutnever, with a lot of beautiful instrumentals and vocals to sing each of their wonderfully crafted lyrics. Each song is a guaranteed emotional journey from start to finish.  
Take their song "traveler" as an example. The first few seconds alone are like a vocal punch from lead singer Luppen. It's amazing how this song can have such meaningful lyrics yet be a catch, head banging tune at the same time. If that wasn't enough, the second verse slows everything down with the smooth music and echo feeling that is common in their music.
As someone who can be very particular in the type of music they listen to, I would definitely recommend listening to Hippo Campus for amazing heartfelt songs. Their songs are free to stream on Spotify along with Youtube, but I would definitely spend the $10.69 it costs to buy their cd "Landmark." Overall I would rate Hippocampus an 8 out of ten, taking two points away because at points their songs can blend together with the same soft instrumentals in the background.