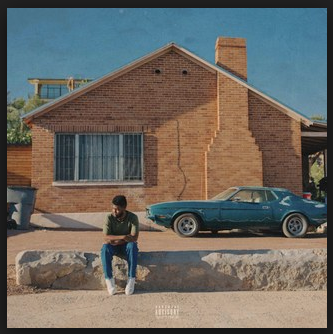 Pop/R&B music artist Khalid has been rising up the song charts these past few years. With his first single, Location, Khalid was able to hit the Billboard's top ten for Hot R&B songs. His first album, American Teen, was released later in March of 2017, boosting him to become one of the most popular artists in the world.
      Over the past year, Khalid has collaborated with many different artists to create singles. His music has been popular with teens and adults, ranging from R&B songs to slow pop. His most recent album, Suncity, was just released on October 19.
Khalid created seven songs with each having their own unique story. His single Better was included in Suncity creating the same somber but positive vibe as some of his previous tracks. Although his latest album includes a slower tone than his earlierAmerican Teen, it changes things up from his usual pop style.
The album opens with the song 9.13, which is an instrumental track. The song has peaceful sounds and music that sets the tone for this album. Khalid chose a contemporary route for most of these songs, with Vertigo following the same slower rhythm. Khalid reflects on the struggles he has gone through in his life, with Vertigo tying in with the lyrics.
With beautiful guitar strums in the background, Saturday Nights talks about an unknown love story, and the subject of Khalids's song is mysterious
Motion is personally my favorite song in this album. Khalid's voice goes perfectly with the music in the background. This song is my go-to chill song in the car, and I love how the beginning actually feels like motion, which fits perfectly with the name.
Empress of is probably the most upbeat out of the seven tracks. Khalid expresses his love for El Paso, Texas, where he grew up d. Salem's Interlude is just over a minute long and talks about overcoming fears like the fear of traveling, fear of failure, and fear of being embarrassed. It then talks about these fears stopping you from being the best you, but if you learn to be less fearful, you can overcome things and know you're moving in the right direction. Suncity reminds you that you need encourage yourself, and you have to be confident in the path you're going.
   Overcome things you are fearful of is the message Khalid wanted his audience to hear. All seven tracks in Suncity relate to his personal life and experiences, making for a very personal and emotional album.