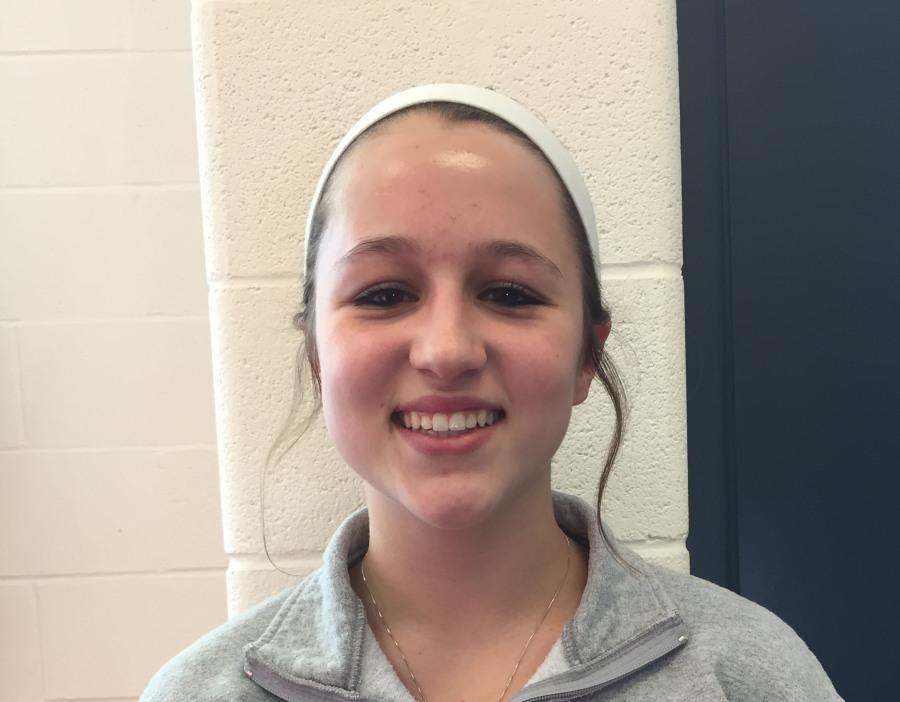 Rebecca Geringer
Sport: Girls Basketball
Grade: Junior
Position: Guard
Why she was selected: Camri was chosen as the athlete of the month because of her outstanding performance on the court. She helped lead her team to victory in the first tournament this season, scoring 26 points in the overall four games.
Do you feel more comfortable on the court as a junior?
Yes, I think I've gotten a lot better and have been practicing on my game more.
What's one of your favorite things about being on the team?
I really like playing with the girls, everyone gets along and we all have great chemistry on the court.
What do you need to work on most?
Definitely my outside shot
Do you have any goals for the team this year?
I'm really hoping to get far in playoffs or farther then we got last year.
How did you feel you played in the tournament?
I feel I played pretty well, I really tried to help lead the team
Do you and/or the team have any pre-game traditions?
I always eat sugar before a game, and the team always says "Clear eyes, full hearts, can't lose," followed by a little chant before we go out on the court.