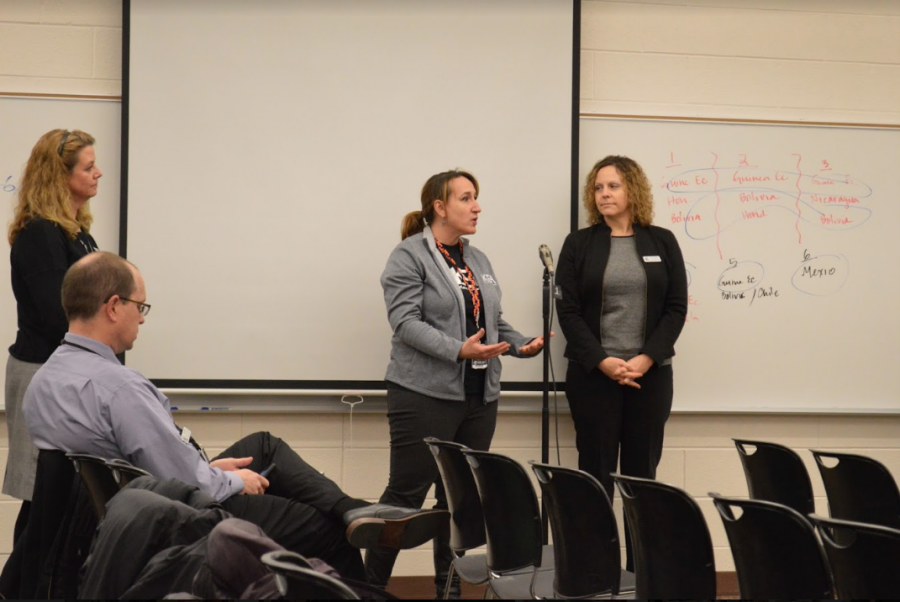 At this past board meeting on February 12, the community discussed numerous issues including a salute to the newly formed Student Advisory Board.
Starting this year, students were asked to join a new sort of club that consists of communicating with educational officials like the dean, assistant principals and school counselors.
"They're working to develop norms on how they talk and deal with each other," assistant principal Carri Oslager said.
The group mainly focuses on the social climate of the school and how to better it not only for classes but for students long after they've graduated.
"They're very concerned about the culture of our school, not in a bad way, but really wanting to develop and build it," Oslager said.
The Student Advisory Board has helped at events such as the first day of each semester when students gain more awareness of issues like suicide and gain more knowledge on Kaneland's pillars like respect and kindness.
Not only has the Student Advisory Board helped the high school, but it has reached out to the middle school. On Monday, February 12, the board met with an eighth-grade team to go in an escape room with.
"They had questions, they wanted to know things," Oslager said.
By meeting with the eighth-graders, the high schoolers were able to not only affect the current population at the high school, but also the generation coming in.
"It was a really fantastic opportunity to sit down face to face in small groups with eighth graders and have their questions answered and also have their chance to see what it's like at the school," Oslager said.
While they aren't at escape rooms, the board meets and discusses issues.
"It's been really powerful because it is really about student's voice and making sure our students are able to dialogue through difference and be heard," counselor Anne Kuntz said.