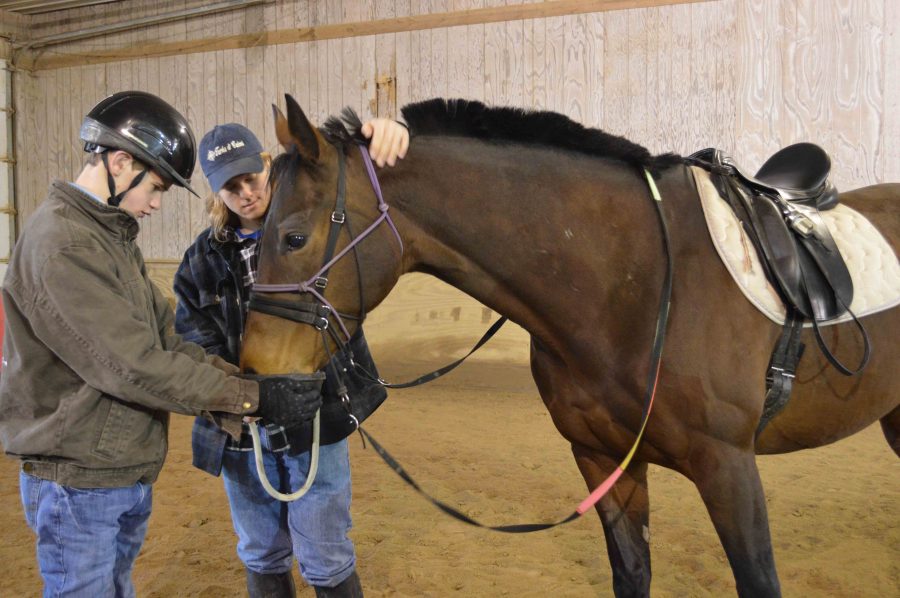 Abril Salinas
On Saturday, Feb. 25 from 11 a.m. – 5 p.m., HorsePower will be hosting it's 5th annual bowling fundraiser at St. Charles Bowl. Their goal this year being to raise $30,000.
"A lot of our riders have been in therapy their whole life. My son started when he was 14 months old, and it often feels like work. With horseback riding you have a partner in your work. Our students, children and adults, get very attached to their horses and it really provides extra motivation. It becomes 'I need to do this for my horse so I don't hurt her.' They will dig so much deeper because they have that connection with their horses," co-founder Carrie Capes said.
Like last year, this year's fundraiser will include silent auctions, a 50/50 raffle, a cupcake table, jewelry sales, photobooth, face-painting, pizza and a trophy ceremony.
Non-bowling tickets will be available again this year for those who wish to go but do not want to bowl. If you are unable to attend but still want to contribute you can support HorsePower by donating an auction basket, purchasing tickets for low-income families or buying a raffle ticket.
To purchase tickets go to www.horsepowertr.com. Each adult ticket cost $25, non bowler tickets cost $20, children under ten cost $15 and children three and under are free.