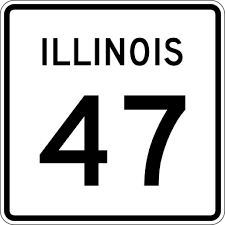 Sugar Grove's interchange on Illinois Route 47 at I-88 heading east is projected to be complete within the next few months.
"Hopefully by November 1, maybe Thanksgiving…it will be open," Sugar Grove Village President Sean Michels said. 
Everyone living in the Kaneland district had to travel to Aurora to go east on I-88, however with the interchange being constructed, drivers will now be able to enter from Illinois Route 47. This project has been underway for a decade and the Village of Sugar Grove has been trying to figure out financing with Kane County, the state of Illinois and the Illinois Department of Transportation.  
"About ten years ago, we started working on getting the financing lined up…the toll highway is 60 percent, the state of Illinois was 25 percent, then the village of Sugar Grove and Kane County were seven and a half percent," Michels said. 
After financing was figured out, the next steps were divided into three phases: creating a general layout, detailed engineering/right away accusation and construction. 
"Phase one took about two years, and we thought phase two was going to take that long. The toll highway really wanted to get this done, because they are going to charge tolls as you go eastbound. As you come westbound they realized that they'd have extra material, so they brought it in all last year and used it. They then needed a fill for this job so they expedited it and moved up to phase three, construction and they are supposed to be done by November 1," Michels said. 
The interchange will create more traffic and commercial development for Sugar Grove.
"Increase employment, new jobs and safety because right now there were a lot of people that were unfamiliar with this area that would get on thinking that they could go eastbound," Michels said. 
Not only does the interchange on Route 47 bring new opportunities to Sugar Grove, but it helps students and working adults get onto I-88 easier. 
"It will affect my everyday life by giving me closer access to 88, which makes it easier to get where I need to go…and it will make it easier for people in Elburn and Sugar Grove to enter 88 instead of having to drive all the way to the Aurora entrance," Senior and Sugar Grove resident, Emma Bachio said.