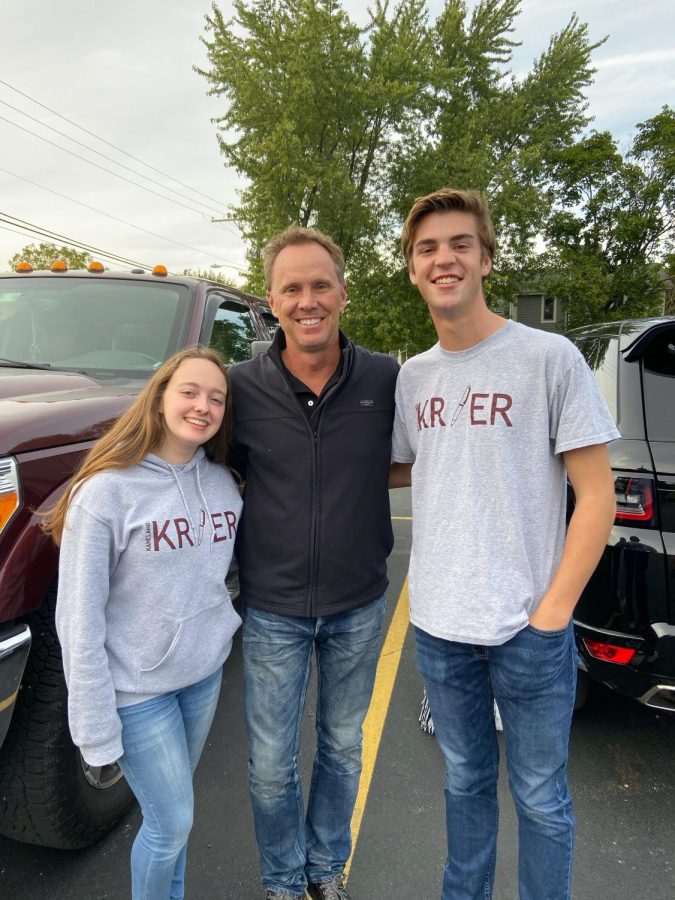 On Oct. 9, 2019, Eric Ferguson, Kaneland Alum and host of "Eric in the Morning with Melissa and Whip" on 101.9 the Mix, visited his hometown of Elburn to be the grand marshal of the Homecoming parade.
In high school, Ferguson was a member of the Kaneland Krier and always believed he was going to be a writer. As he moved on to college, broadcasting caught his attention and soon became his new career choice.
"From the very beginning, even when I was in elementary school, middle school and high school, I always wanted to be in the media in some sort of fashion. I just never really pinpointed exactly what it would be until I got to college," Ferguson said.
Creating stories, meeting deadlines and working with others as a Krier member helped Ferguson with his future career in broadcasting. 
"Like tonight, I'll prep for the show tomorrow much the same way, I gotta find content, I've got deadlines I have to meet, I've got different things that have to be accomplished. You know with the Krier, when you put out something there is no option, it has to get out. You find a way to get things out," Ferguson said.
Growing up in a small town like Elburn, making it big doesn't seem like a possibility to many students. Yet, Ferguson didn't think of that as an obstacle.
"I knew if you want something bad enough and you chase it and go after it, good things can happen. I think a lot of people don't pinpoint specifically what they want to do in their life. They have these broad ideas but need to just find a spot and just go with it. I knew specifically what I wanted to do and was hoping to accomplish it," Ferguson said.