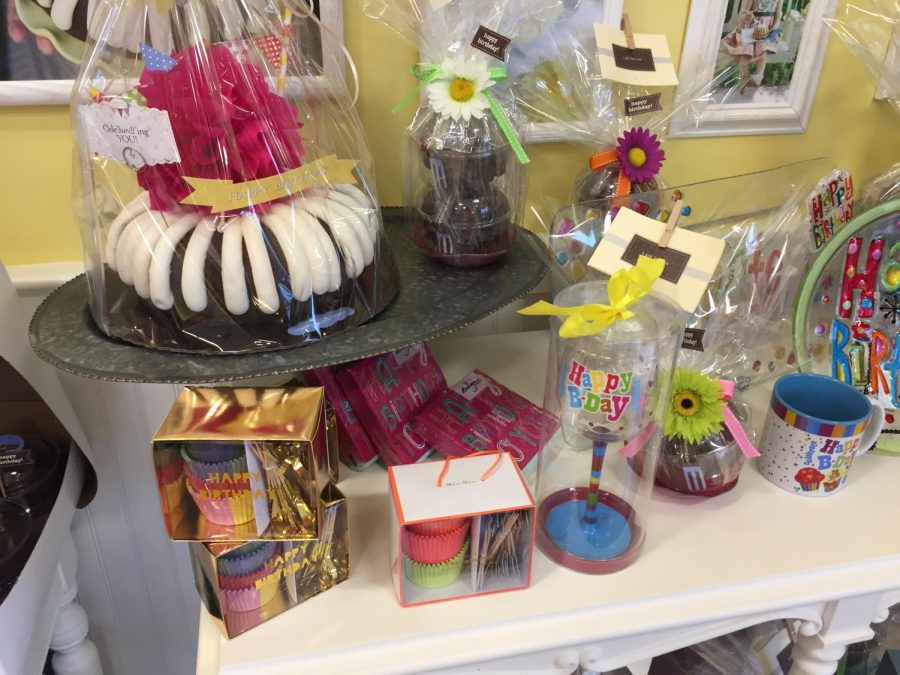 Shelby Harper
Acting as a timeless food stamp at birthday parties, graduation and just about any kind of celebration, cake has been the perfect dash of sweet for special occasions.
Nothing Bundt Cakes takes the classic recipe to a whole other level. Trading in the square look, they shape their cakes in a ring, adding more dimension to the taste and feel.
Located in Geneva Commons, the drive to Nothing Bundt Cakes is a little longer than I would like for a dessert, but if I'm in the area, I definitely make sure to stop there.
As soon as I stepped in, the store's colors popped out, playing off the wide space and tables full of cakes. If the decorations weren't already inviting enough, the colorful cakes made my stomach growl right on sight.
With about a dozen flavors, Nothing Bundt Cakes has enough flavors to satisfy anyone's taste buds. Some of these include: lemon, carrot, red velvet, marble and not to mention their seasonal flavors like pumpkin and peppermint chocolate.
As a picky eater, I usually only have a couple of flavors that I like. Nothing Bundt Cakes surprised me, giving a whole other challenge of choosing between even more kinds than I'm used to.
After narrowing down my choices, I purchased the lemon bundt cake. With cream cheese frosting, the cake is given a whole other kind of taste that adds extra flavor than a normal cake would. While there was too much frosting for me, anyone that has a sweet tooth would definitely enjoy the extra sweetness it has.
While it did feel expensive to fork over $4 for an individual cake, it was well worth the cost. With the large individual size, I ended up only eating about half of it, and saved the rest for later.
Unlike normal cake which gets dry after a while, the bundt cake remained moist and tasted fresh even after a day or two in the fridge.
Nothing Bundt Cakes took me by surprise, making this non sweet tooth crave a cream cheese frosted delight. After my experience there, I will definitely go back for more.