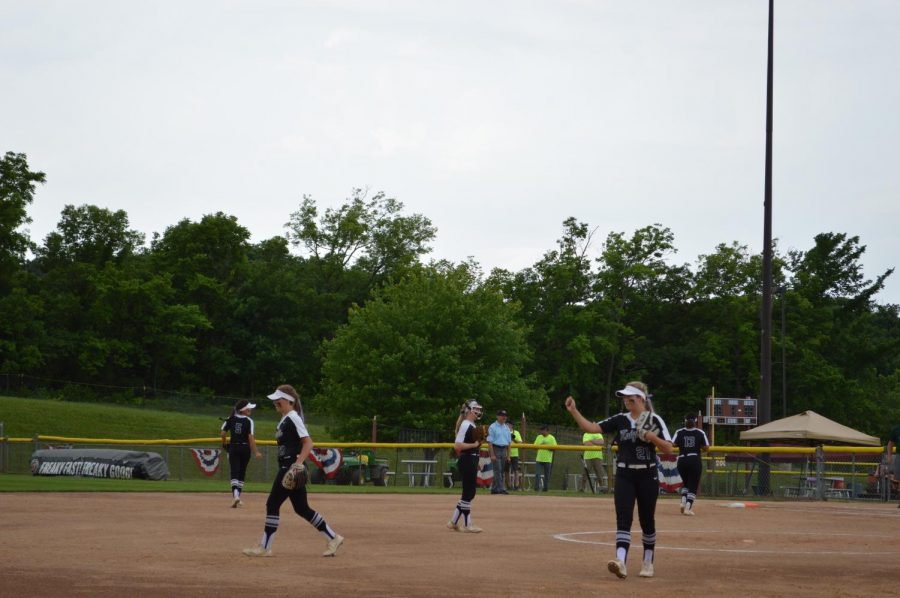 Lady Knights softball gets one more swing in before they could strike out of the season. They have gone with a record of 21-7 and a 16 game winning streak that has lead them into the IHSA State championship.
They have been able to come this far because the team has developed an unbreakable bond. That bond has helped them work well together, on and off the field.
"Our bond is irreplaceable, many teams don't have what we have and we're so encouraging towards each other. If someone is doing bad we make sure to boost up their energy, it helps all of us work hard together," senior Maddy Wheatley said.
People doubted them since many young athletes were coming onto the team this year, but that did not stop them from surprising many.
"My favorite part besides coming to state is doing what no one else thought we'd be able to, especially like beating some of the biggest 3a schools in the state, like Marengo and Huntley, and going out there and going on a 16 game winning streak, so yeah that's pretty cool," junior Donny Sommesi said.
They hope to be able to keep surprising their fans as they move into preparing for next year's season.
"I'm really looking forward to working with pretty much the same girls because together we work so well and just do great," Wheatley said.
Although the team has pushed themselves this season, the work does not stop here.
"Next year I'm just going to focus on going as far as we can once again. I don't think physical ability is what got us here, it's trusting in ourselves and trusting in all our capabilities and the girls are what got us this far, not the game," Sommesi said.