Board Meeting on Gym Renovations
The Kaneland School Board met for their first public board meeting July 30, led by a new President, Shana Sparber.
The meeting mainly focused on the renovations for the East gym, which will not be finished before school starts according to Julie-Ann Fuchs.
"They [Correct Digital Displays] were behind originally because of the bleachers. We knew they were going to be late but hopefully now with the wood on site we can get that back going on schedule," Fuchs said.
It will take an estimated three to four weeks after school starts for the project to be completed.
"The total of the bid is $93,593 for Correct Digital Displays. You can see that the cost will be divided up amongst quite a few different folks including us [the District], the KHS Activity Fund and then the District Operation and Maintenance Fund," Fuchs said.
In addition the project received generous donations from the Henrikson family as well as the sports boosters.
"We have a verbal commitment from the family, Steven and Nancy Henrikson, for $85,000 for new scoreboards for the new east gym," Fuchs said.
The sports boosters will be contributing a sum of $25,000 towards electrical upgrades and architect fees.
About the Writer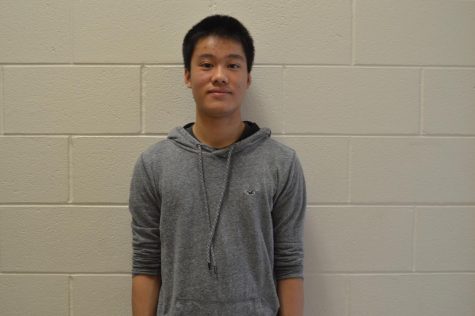 Richies Tiv, Executive: Chief of Print
Position: Chief of Print

Grade: 12

Hobby: Swimming and playing the guitar