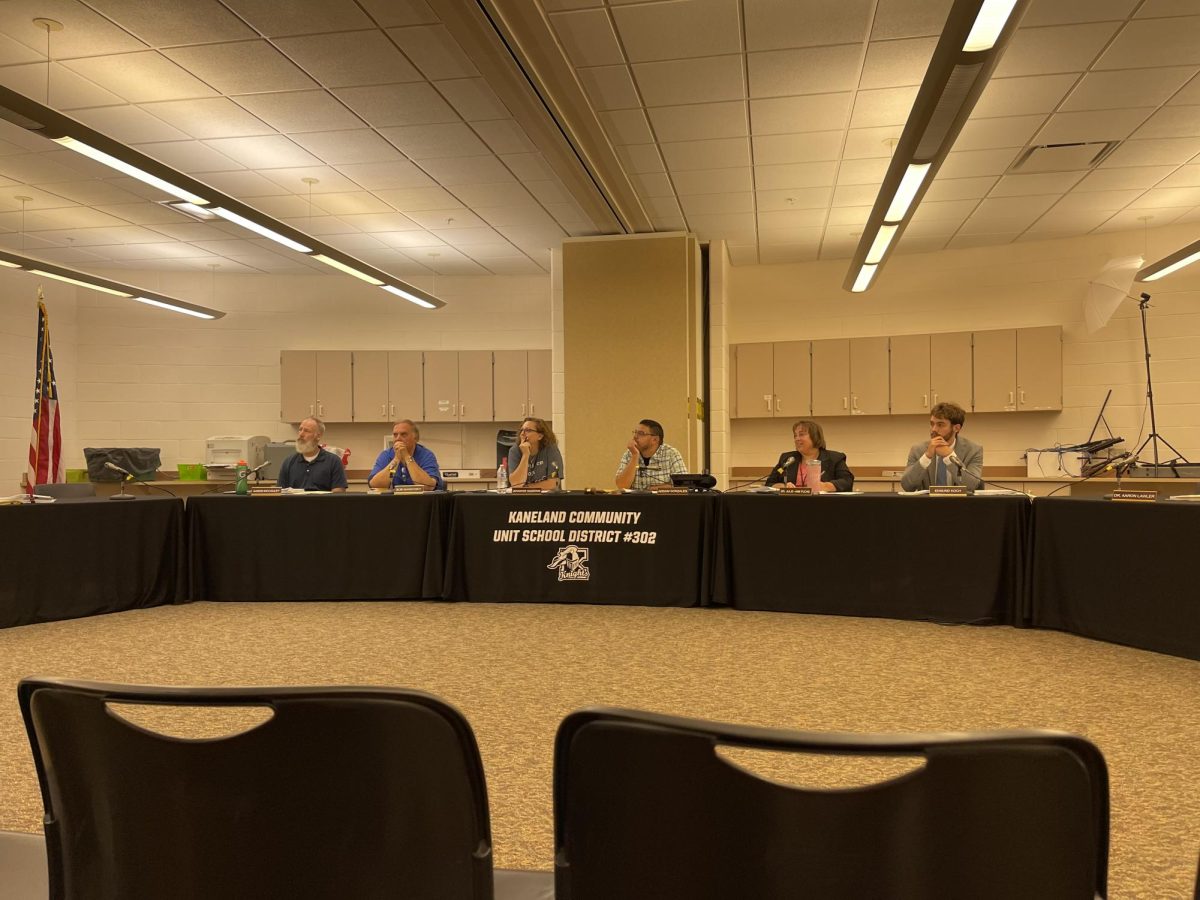 By:
Carli Filek
, Entertainment 2 Editor and Co-Social Media Manager •
August 2, 2023
     On Monday, July 31, Kaneland Community Unit School District 302 hosted its regularly scheduled board meeting at 7 p.m. in the sixth-grade team room at Kaneland Harter...

Loading ...
     When I get stressed out to the point where it constantly feels like a dark cloud of negativity is on my shoulders, I tend to just metaphorically walk away. I walk away from everything and everyone because I want to be left alone.      I started to stop caring about my academics, which is incredibly unsmart of me since I'm currently doing three Advanced Placement classes. I also started to stress eat and stop caring about my appearance. I don't wear makeup and don't try to put together cute outfits. Leggings and a sweatshirt tend to be my only fashion statement.       What hurts about all of these things is the aftermath of it. I regret not doing my schoolwork, not trying to look presentable and eating my heart out. But even though I hate doing these things, I always make the same mistake. I always go back to those habits.       It's incredibly self-destructive, and I am not the only teenager who does this.       According to an article by Healthline.com,...
     In the beauty world, things can get expensive. The average price for a basic manicure is about $20 in Elburn. The do-it-yourself (DIY)...
     In 2014, The United States hit a milestone with Latino, African American and Asian students surpassing the number of white students in...