Wash away imperfections with SheaMoisture
Hang on for a minute...we're trying to find some more stories you might like.
Our skin is one of the first things people see, and there is nothing I hate more than having acne for the world to see.
Skin care is one of the most important things to me in order to feel confident, and thanks to Shea Moisture I can be. SheaMoisture is the legacy of Sofi Tucker who started off by selling her home made products in the small village of Bothne in Sierra Leone. Her mission was to make a product that was safe and could belong to anyone for uncompromisable beauty.
Like many people I have tried different treatments from Clinique to Neutrogena and home remedies to top it off, but SheaMoisture's African Soap line is the only acne treatment that I would recommend to anyone who is struggling with acne or blemished skin.
SheaMoisture has two lines of products at Target for two skin types: acne prone blemished skin and sensitive acne prone skin. The one I currently use is for acne prone blemished skin, which has significantly improved my face. My skin feels softer, fresher and clean. From the moment I applied the cold wet mud mask, I felt a tingle in my skin that almost stung but felt refreshing after washing it off.
After seeing results in my complexion after one week by just using the bar soap priced at $5.99, I decided to buy their moisturizer and mud face mask both priced at $11.99. I found all these products to be fairly affordable considering that they are made with organic ingredients. The one thing that took some time to get used to was that the African Soap line has a very distinct smell that wasn't like most products that have flowery scented products.
Although that did not stop my love for SheaMoisture. After doing some research on the company I also found out that 10 percent of their SheaMoisture Community Commerce sales are donated to women-led businesses. On top of that, they do absolutely no animal testing.
Using this line of beauty products is a feel good experience knowing that you are using a product that is safe for the environment, as well as your skin and helping out other women prosper in their own business. SheaMoisture is a 5 star product that I have already recommended to several of my family members and friends.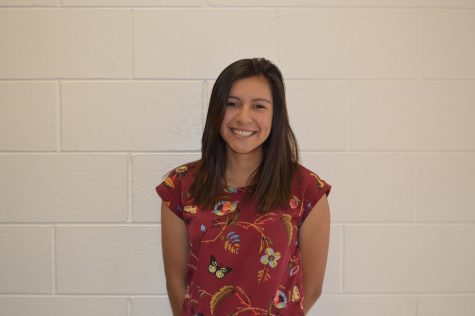 Karina Sanchez, PR/Social Media Executive

Grade: 12
Position: PR/Social Media Executive
Hobbies: Reading, writing, any outdoor activity, rowing, volunteering
Favorite thing: Ice cream