December 13: Popular Gifts for Athletes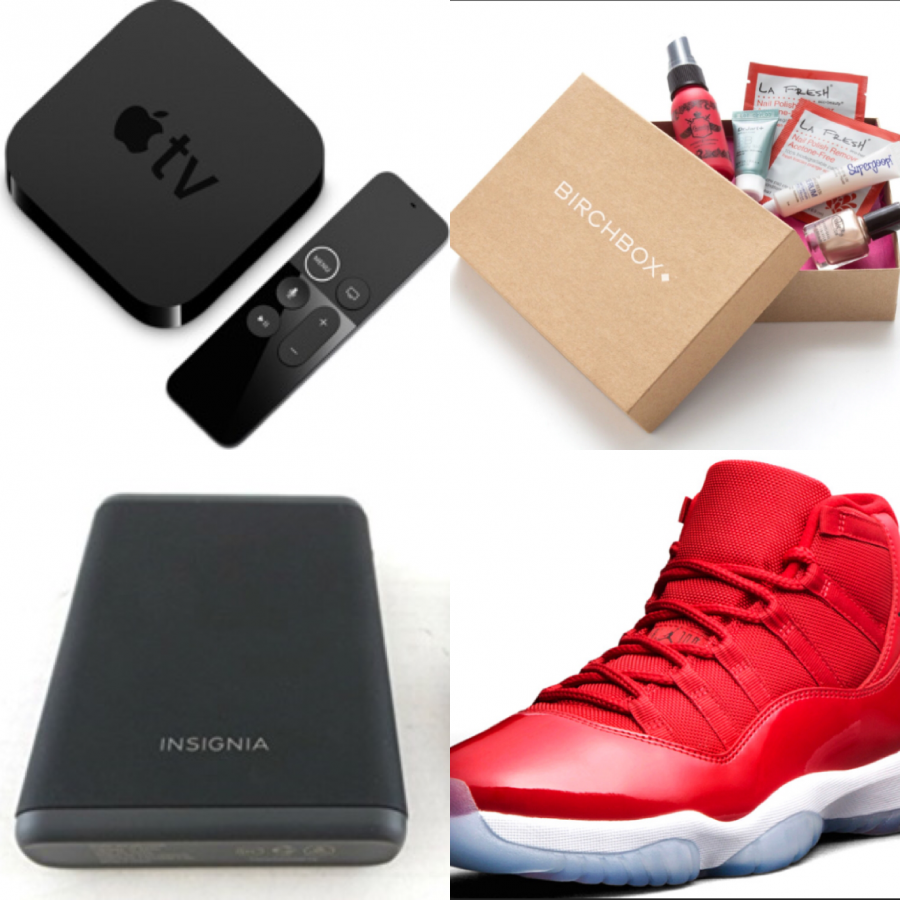 This upcoming holiday season features a high demand for several of the greatest gifts on the market. Christmas this year will be an overall success with these gifts.
Each year, the Jordan brand releases shoes just before the holiday season. There is always a high demand for the shoes, and that trend continues this year. The Air Jordan 11 "Win Like 82" and Air Jordan 11 "Win Like 96" highlight the Jordan collection this Christmas.
One great activity to do in order to pass time is to putt some golf balls. Whether you put it in your bedroom, basement or anywhere around the house an indoor putting green is a great gift idea. Get the SKLZ indoor putting green on Amazon for $39.99.
Although Netflix is very popular, I highly recommend purchasing Apple TV. Apple TV has the largest amount of available streaming content, and is very simple to use. This product is available at Best Buy for $149.99.
During the summer, you're going to wish you had a nice pair of sunglasses. Ask for some Ray Bans this Christmas and you won't regret it when the warmer months come around. These pairs vary in price depending on your sunglasses preference, and can be purchased at the Ray Ban website.
Most people could always use a new phone case. So if you're purchasing someone a gift and you don't know what to get them, I suggest going on Amazon and picking one out that they'd like.
Another convenient phone accessory is the portable charger. When fully charged, it can completely restore the phone's battery. The Insignia Portable Charger costs only $19.99 and is available at Best Buy.
If you're an athlete, you know the importance of lifting weights. Having a bench press at your house would provide an advantage to get stronger and better. The Fitness Gear 2017 Pro Utility Weight Bench is available at Dick's Sporting Goods for $149.99.
When you were a kid, you always wanted a trampoline. So if you're suggesting ideas for a younger sibling, a trampoline would certainly be a fun gift. Trampolines are available on Academy for $179.99 and up.
One very popular gift choice for girls is a Birchbox. It is a subscription that sends products like makeup every month. Birchboxes cost only $30 for 3 months, and are a great, simple present.
Miniature refrigerators are cool presents that nobody expects to receive. A mini fridge is a great present for an incoming college freshman. They are available on Best Buy for $129.99.
About the Writer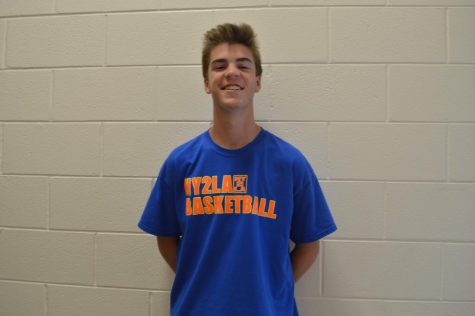 Ben Durbala, Executive
Editor-in-Chief of Print. Class of 2020.