December 2: What Math Teachers do for Christmas
As soon as trick-or-treating ends people start to prepare for Christmas time. Lights are hung, gifts are wrapped and carols are sung. Everyone has their Christmas traditions, even Math teachers.
For Math teacher Daniel Ponczek, Christmas break is a good time to sit down with all of his math books like family and get to know them better.
"Algebra 2 always has a few jokes to say at Christmas time, Algebra 1 is usually quiet but he's the youngest one, the most mature is definitely Calculus," Ponczek said.
As for Algebra teacher Matthew Smith, Christmas isn't as much about gift giving, but all about spending time with loved ones.
"Christmas wouldn't be Christmas without family. Yeah, you give people stuff but it's more about being with your family. Like extended family, if you don't get to see them a whole lot it's a nice time to catch up and be together," Smith said.
Both teachers look forward to Christmas dinner, and each knows their favorite part.
"At the end of the day, I love mashed potatoes. And they have to have gravy around Christmas time," Ponczek said.
Although Smith enjoys all the food made at Christmas time, his favorite part comes after the main course.
"Dessert. Christmas if a good time to have cookies and pie, all sorts of stuff," Smith said.
Receiving gifts is probably a lot of people's favorite part of Christmas. Although it may not be the shiniest, most expensive gift, Smith loves getting presents from his children.
"Anything from my kids, because it's usually something they made, and that's kind of corny but it's true. It's not money based, but they made it for me and I think those are the best," Smith said.
On the other hand, Giving gifts can be fun too. Ponczek recalls the weirdest gift he's given someone: A door.
"For Christmas, I once gave somebody a door. I feel like a door is so symbolic, right? Your new home, all that stuff, you know?" Ponczeck said.
There is something both teachers agree on, and that is that they both have a Christmas song that they can't stand.  Smith remembers his time working at Jewel, and one song he heard too often.
"Feliz Navidad, because I worked at Jewel when I was in high school and I had to listen to it on repeat, every day during the holidays, so that is my least favorite Christmas song," Smith said.
For Ponczek, "Last Christmas" is the song that annoys him the most. While there are many renditions of it, there's one he likes the least.
"Wham sang it, Ariana Grande sang it and Taylor Swift sang it, that's the one I hate the most," Ponczeck said.
About the Contributor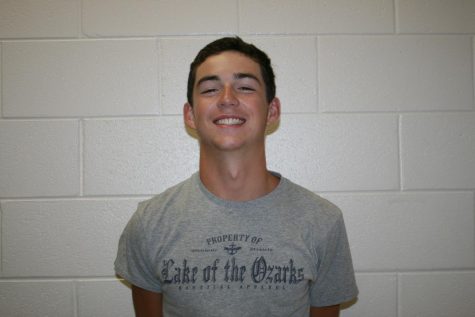 Casey Schanks, Executive
Editor-in-Chief of Web. Class of 2020.