December 9: Peppermint Oreo Truffles and Eggnog Pie
The complete Christmas party includes laughter of family and friends, a couple candid Christmas pictures, a lit up tree and a table of delicious desserts. A classic oreo truffle with a holiday peppermint twist, or a simple eggnog pie? You choose, but both will be the perfect Christmas party treat!
Peppermint Oreo Truffles
Ingredients
1 16 oz. package regular Oreo cookies

1 8 oz. package cream cheese

1 1/2 teas. peppermint extract

8 oz. melting chocolate, candy coat, OR almond bark (melted)
Instructions
*Makes about 20-30 truffles.*
Place Oreos into a partially locked zip-lock bag and crush using a rolling pin into crumbs and pour into a medium-sized bowl.

Add cream cheese and peppermint extract to Oreo crumbs, mix until completely blended.

Refrigerate mixture for about one hour.

Roll mixture into balls.

Melt the chocolate in a double burner over medium heat, stirring constantly.

Dip balls in melted chocolate and place on parchment paper.

Refrigerate again until balls have hardened, about 1 hour

.
---
Eggnog Pie
Ingredients
*Makes about 8 servings*

1 prepared or homemade pie crust

1 3.4 oz box vanilla instant pudding mix

1 1/2 cups eggnog

2 cups Cool Whip (thawed)

Nutmeg/Cinnamon
Instructions
In a medium-sized bowl, add eggnog and instant pudding, and blend with an electric hand mixer until thick.

Sprinkle in nutmeg or cinnamon.

Fold in thawed cool whip until mixture is fluffy.

Pour mixture into pie crust, and smooth out.

Refrigerate for 2 to 4 hours until pie is firm (can also refrigerate overnight).
About the Writer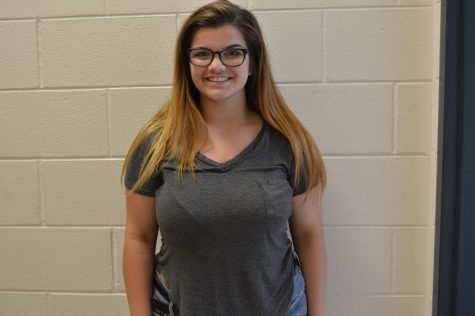 Gianna Provenzano, Executive
Webmaster. Class of 2020.