Springing into Something New
Check out these new library books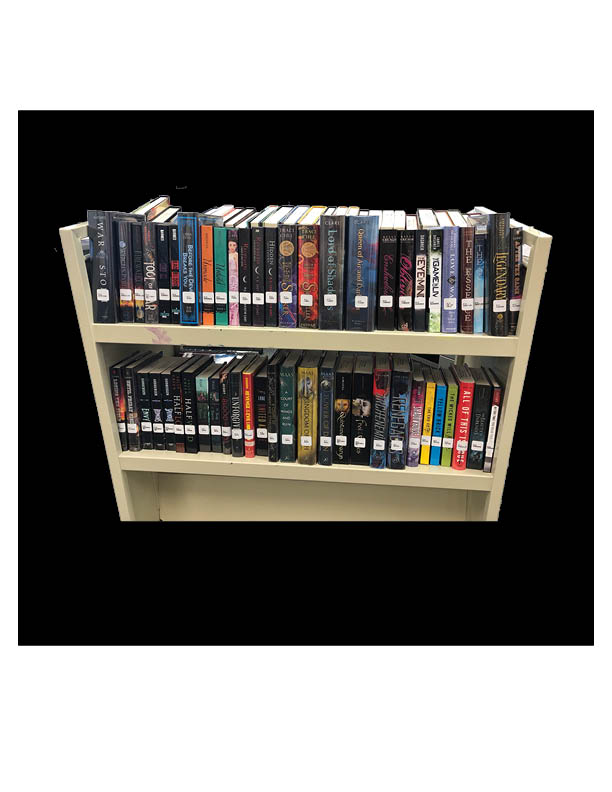 Sliding into a comfy bed, wrapped up in a warm blanket with a good book is what every winter evening should have. Lorna Code, the librarian, purchases books every couple of months to keep the shelves stocked and students happy. The last shipment she received was mainly focused on different series and sequels. Code has a program that goes along with the checkout system that allows her to purchase new books that follow in the series.
"I can submit my collection of books that we have and they tell me what we are missing within the set. That's what I did with this order specifically," Code said.
The majority that have been purchased are fantasy and sci-fi books due to them coming in sets.
A six book series by Suzanne Young starts with The Epidemic and was highlighted by Code. The books revolve around an epidemic of suicide and how teenagers evolve when they recieve treatment. The main character Sloane Barstow plays the protagonist and tries to cope with the suicide of her brother. Along with coping with this loss, she cannot have a single outburst or the government would have clearance to bring her into 'the program' that wipes away any emotions.
Code also has many other series including, The Dark Artifices, The Lynburn Legacy and The Luxe Series. Each can be found on the metal cart in the library, go check them out before their gone.
New books include:
War Storm- Victoria Aveyard
Witch's Pyre, Firewalker- Josephine Angelini
Tool of War- Paolo Bacigalupi
Before the Devil Breaks You- Libba Bray
Unmade, Untold- Sarah Ress Brennan
The Crown- Kiera Cass
Redeemed, Revealed, Hidden- Kristen Cast
The Storyteller, The Speaker- Traci Chee
Lord of Shadows, Queen of Air and Darkness- Cassandra Clare
Enshadowed, Oblivion- Kelly Creagh
The Eye of Minds, The Game of Lives- James Dashner
Love and War- Melissa De La Cruz
The Essence, The Offering- Kimberly Derting
Legendary- Stephanie Garber
After the Game, Losing the Field, Until Friday Night- Abbi Glines
Envy, Rumours, Splendor- Anna Godbersen
Half Lost, Half Wild- Sally Green
Forest Born, River Secrets- Shannon Hale
Blood Will Tell- April Henry
Unforgiven- Lauren Kate
Revenge of the Evil Librarian- Michelle Knudsen
United as One- Pittacus Lore
A Court of Wings and Ruin, A Court of Frost and Starlight, Kingdom of Ash, Tower of Dawn- Sarah J. Maas
Quintana of Charyn, Finnikin of the Rock- Melina Marchetta
Renegades, Archenemies- Marissa Meyer
Shadowhouse Fall- Daniel Jose Older
The Wicked Will Rise, Yellow Brick War, The End of Oz- Danielle Paige
All of This Book is True- Lygia Day Penaflor
The Beauty of Darkness- Mary E. Pearson
By The Time You Read This I'll Be Dead- Julie Anne Peters
About the Contributor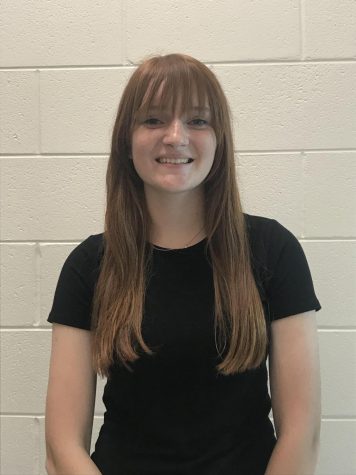 Ashley Edwards, Executive: Production Manager
Position: Production Manager

Grade: 12

Hobby: Running