Justice Gets Served on the Big Screen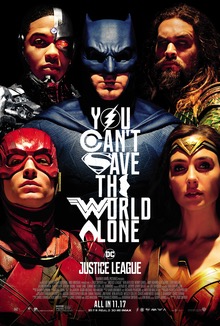 It's a big improvement from last years "Batman Vs. Superman," which by the way, as a sloppy chaotic mess. That film was too dark for a superhero film which made it depressing. Anyway, I digress.  This film shows Ben Affleck's portrayal of the Dark Knight in a way that wasn't too over the top like his first act last year. In this film, he is subdued and somewhat broken due to the fact that he struggles to form the self titled Justice League, with the help of Gal Gadot's Amazonian princess Diana, (Wonder Woman). Affleck doesn't go to far in regards to dramatic effects, but tries to improve upon his first take. This was a better moment for him, it was good to see him be in the spotlight more. As far as Gadot's third round as Diana, Princess Themyscira uses her time on screen in this film gracefully and diligently. I can't get enough of her, we need more superhero films with her as the famed heroine. This no doubt will be the last I see her in character.  
This film has the edge of your seat action, laugh out loud one line humor, which both shows the characters relationships with one another grow, and with the humor, it shows the lighter side of our characters when they aren't fighting evil and bickering at each other like siblings. The humor isn't consistent, like Marvel films, but it's enough to get a laugh out of you. With minor issues and dull moments like plot inconsistencies, it makes up for that in the action and the character development.  It isn't as good as 2012's The Avengers, but is an entertaining superhero film throughout.
I was disappointed after the gloominess that was Batman Vs. Superman, because it didn't have any depth or originality to it. All it had was generic acting with poor action sequences. This film had action and a storyline that made the film more entertaining. The action was consistent throughout and the story developed in a rapid but easy to understand manner.  
Justice League (JL) gives us a firsthand look at fellow JL members: Barry Allen, aka The Flash, Arthur Curry, aka Aquaman, and Victor Stone, aka Cyborg. They stand out in ways of defeating the villainous Steppenwolf who seeks to end the world. The Flash stands especially because he is the films comedic standout. The other newbies stand out too, but moreso as contributing factors to the action.
Director, Zack Snyder, redeems himself in this film, approving from the lackluster Man of Steel and the Batman Vs. Superman flop. He gets more creative in a positive way by including in depth action sequences, but also unique and urban settings.
What was disconcerning to me with this film, was the inclusion of a Russian family caught in the midst of the chaos surrounding our heroes. It made no sense to me at all, but in the end it was only one of the minor issues I really had with this film. It would've been better off not to include that element.
As far as emotional intensity in this film goes, there is some points in the film where a bantering plague of hurling insults occurs between members of the team. And this is the point in the film where Afflecks character becomes hated, but at the same time liked, because he wasn't like this before.
Danny Elfman, who is most notable for scoring a plethora of Tim Burton films, and the Michael Keaton Batman film, scores an original, upbeat sound with the likes of John Williams'  Superman theme from the Christopher Reeves film. Elfman, in a unique way,  modifies the works of Hans Zimmer's (Wonder Woman Theme) which was a perfect addition to the film.  That works because it brings nostalgia to fans of that film and the classic film. Elfman uses eerie components like the chiming of bells and fast paced rhythms to create a dramatic effect on the film.
DC Comics films are not Marvel, but it does have the same properties that a film like this has: Defeat evil in a super way, team up and be somewhat funny. It works in this film and even though the film suffers mildly from confusing plot details and plot holes, in spite of that, It is a good step in the right direction for the DC Extended Universe.
Rate: B
About the Writer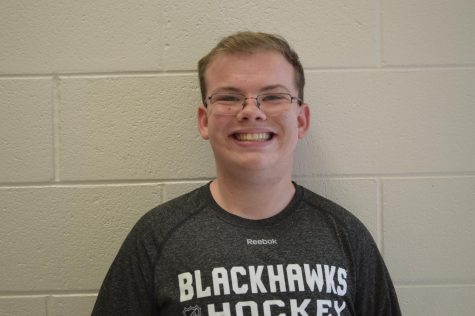 Alex Malawski, Editor

Grade: 11
Position: Editor
Page: Interactive
Hobbies: Bike riding, playing with dog, watching movies, critiquing movies
Extracurriculars:...