Must Read Books
13 Reasons Why
By: Jay Asher
13 Reasons Why, is a crime and mystery book based on a small town. 13 teenagers have to listen to a audiotape from a classmate, Hannah, who committed suicide. These tapes were mailed on the day of her death and each listener must send the box of tapes on to the next classmate. Hannah has a built-in plan to make sure her directions are followed.  On the tapes, she gives a description about each teenager listening to her tapes and their link as to one of the reasons why she committed suicide. When Clay receives the audiotapes, his shock turns to horror as he hears the dead girl implicate his friends and acquaintances in various acts of callousness, cruelty, and crime.
This New York Times Best Seller is adapted into a 13 episode series on Netflix.
I'll Give you the Sun
By: Jandy Nelson
I'll Give you the Sun, pulls the emotional feelings out. Jude and Noah, fraternal teenage twins,have had a sibling rivalry all their lives. Noah confident about his creative art and infatuated with the boy across the street.   His sister Jude also boy crazy, but shy about her art sculptures. The chaos keeps increasing, as Jude is locking lips with a boy at a party; Noah and Brian get caught together in his bedroom, and their mother secretly having an affair with a local sculptor.  Together these twins endure grief, identities, parents divorcing, and guilt over the death of their mother.
"I liked it a lot because of its exploration of sibling relationships and also its examination of life in the teen years and how people handle things very differently."  Mrs.Code Said.
The Girl I Used to Be
By: April Henry
3 year-old Olivia is abandoned when dropped off at Walmart by her dad, after the murder of her mother, the truth is buried six feet under with her mother. The town concludes April's father is to blame, but his whereabouts are not known. 14 years later the mystery is at a highpoint, when evidence emerges that April's father died the same day as her mother.  Olivia quickly has to solve the mystery before the killer; kills her.
Scythe
By: Neal Shusterman
A world with no disease, no hunger, no war, no misery. To keep the population steady, the only possible way to die is to be randomly killed (gleaned) by professional reaper's (scythe ). Citra and Rowan are teenagers selected to be scythes apprentices, however, they do not want anything to do with the vocation.  They must learn the killing and come to understand what they must do. Only one of them can be chosen as a scythe s apprentice. Citra and Rowan are pitted against one another in a fight for their lives.
If these suggested books do not interest you, for other teens summer reads the St.Charles website includes books for teens chosen by their Librarians.
http://www.stcharleslibrary.org/teen-reads
http://www.stcharleslibrary.org/books-teens-0
The Young Adult Library Services Association (YALSA) also includes a "teen choice" list, on their website. Teenagers nominate and choose their favorite books of the previous years.  The YALSA top favorite books for 2016
Alive

by Chandler Baker.

All the Bright Places

by Jennifer Niven.

The Game of Love and Death

by Martha Brockenbrough.

Six of Crows

by Leigh Bardugo.

Everything, Everything

by Nicola Yoon.
About the Contributor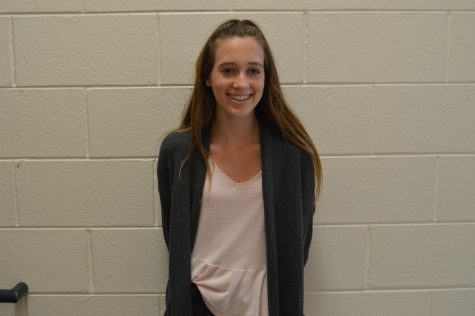 Priscilla Purnell, Executive: Webmaster
Position: Executive

Grade: 11

Hobby: Cheer