Old in Every Way Besides Sound: LCD's epic return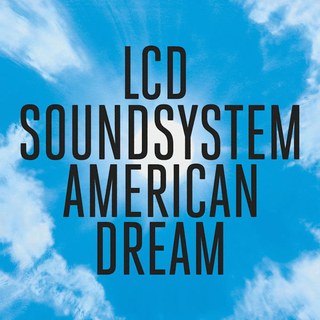 Oh, how things have changed in the Internet age. It used to be that when your favorite band decides to sell out Madison Square Garden for their "farewell concert," you would not see or hear from them for at least a very long time.
But leave it to LCD Soundsystem's James Murphy who, after taking a couple years to work with artists such as Arcade Fire and David Bowie (the latter which he credits with influencing his return), decided to get the band back together just five years later. LCD owned festival season in 2016, as it was near impossible to look at a lineup for a music fest and not see their name in the top line.
Now, in 2017, with Murphy at the ripe old age of 47, we finally have "american dream." LCD's first album since 2010's "This Is Happening." I'm very happy to say that this album is truly a return to the top for one of the most important indie and electronic artists of the 2000's.
Opener "oh baby" glides the listener into the album with some Depeche Mode influenced synths. It also includes a verse from Nancy Whang who is always fun to hear on an LCD track. Track two is "other voices" which is a surprising, heavy, danceable, bomb-drop that shows the band picking up where it left off seven long years ago.
The back half of the album kicks off with the three singles: "tonite," "call the police" and the title track. "Tonite" shows Murphy still on top of his lyrical game with witty commentary such as: "And luck is always better than skill at things / We're flying blind /Oh good gracious, I sound like my mom." "Call the police" swings for the fences in a Bowie-esque style very much like their iconic single "All My Friends" from "Sound of Silver." Murphy proudly states that "we don't waste time with love," and "we all know this is nothing." Anybody who saw LCD's performance on SNL could instantly notice the momentum that drives this song through its seven minute runtime.
It's always quite amazing to hear the band maximize song ideas into their full potential, no matter how long it ends up being. This is most apparent on the best track of the album, "how do you sleep?". This is a builder that starts with distant vocals before incorporating some bouncy yet heavy synths. There is no other word to describe this song than a bop. LCD Soundsystem truly came through with a nine minute (I feel the need to say it again) bop that you will not regret spending your time with.
The only low point on the album comes in the form of "i used to." The instrumentation has no memorable quality and Murphy's lyrics, in which he usually strives, are neither witty nor poetic. This song is the one point on the album where LCD Soundsystem genuinely sounds like a band that was recently broken up.
Everywhere else, the band does not miss a beat. Even though "american dream" is not as good as classic "Sound of Silver" and future-classic "This is Happening," it shows that this is still LCD Soundsystem's time. Here's to hopefully hearing many more albums from Murphy and company in the future. "American dream" is a strong eight out of ten.
About the Writer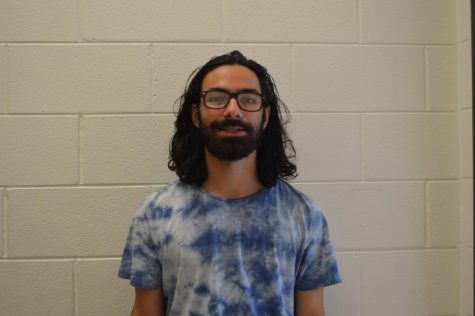 Evangelos Lekkas, Editor

Grade: 12
Position: Editor
Page: Pulse
Hobbies: Playing music, watching music
Extracurriculars: NHS, lacrosse, Mathlete
Favorite things:...