Physical education classes need consistent nationwide guidelines
     Physical education (PE) may not be everyone's favorite, as some do not enjoy running the mile or playing games like dodgeball, but students need to stay physically active to stay physically and mentally healthy.
It is understandable if you play a sport to be exempt from PE class because most of your time and energy goes to getting better at that sport, but not all states have guidelines for the amount of physical activity students should get. 
     According to the Society of Health and Physical Educators, an American organization that provides programs, resources and advocacy that support an inclusive, active and healthier school culture, Illinois, New York, Hawaii, Massachusetts, Mississippi and Vermont are the only six states that require PE for all students. Also, only New Jersey, Louisiana and Florida require elementary schools to provide the nationally recommended 150 minutes per week. West Virginia, Utah and Montana require high schools to provide the nationally recommended 225 minutes per week.
     In elementary and middle school, I loved the roller skating unit. It was a lot of fun skating with friends and playing games while skating, like four corners. Even though skating was my favorite unit, I generally enjoyed the activities because I looked forward to being able to play games with my friends.
     According to the Centers for Disease Control and Prevention, the national public health agency of the United States, "Physical education provides cognitive content and instruction designed to develop motor skills, knowledge and behaviors for physical activity and physical fitness. Supporting schools to establish physical education daily can provide students with the ability and confidence to be physically active for a lifetime."
     PE helps children stay physically fit, which starts the healthy habit of getting regular physical activity. Students need daily physical activity to promote a healthy lifestyle that can set them up for success. 
     In elementary school, children learn how to do basic tasks like throwing, hitting and catching a ball. While those may seem like simple tasks as we grow older, having proper hand-eye coordination is not something that instantly happens. It takes time and patience to learn those skills, and PE class is where it can begin for some. 
     I remember learning how to throw a football in elementary school PE, and even though I do not use the skill regularly now, it was good practice because it helped me learn how to throw and catch. 
     All students need to have some physical activity throughout the day. Even as a high school student, I like PE because it gives me a much-needed break between my academic classes. 
     There need to be more consistent nationwide guidelines for PE in the United States. With only six states requiring it for all students, there is too much inconsistency in the requirements for each state. As the nationwide problem ensues, children are not getting the physical activity crucial for their development.
About the Writer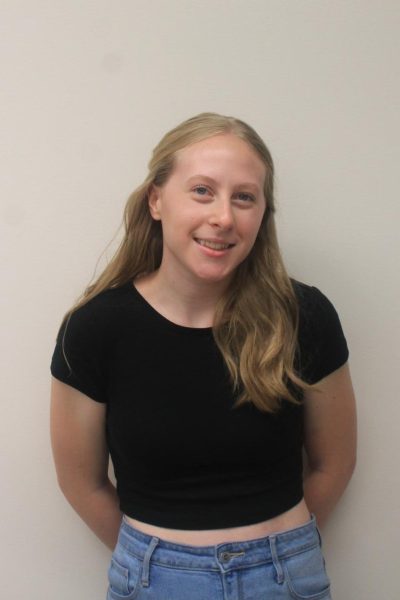 Katie Pfotenhauer, Co-Editor-in-Chief of Print and Co-Copy Editor
Name: Katie Pfotenhauer



Position: Co-Editor-in-Chief of Print and Co-Copy Editor



Graduation year: 2024



A few sentences...