Veterans deserve to be treated better
     The United States Armed Forces Medley is a well-known song that recognizes the different branches of the U.S. military. A distinct memory from fourth grade was singing that song, among others, at the annual Veterans Day concert. As we called out the different branches, veterans stood when they heard their branch. As people stood, the crowded room erupted into applause to honor and thank them for serving our country. If you are like me, you may occasionally find yourself humming along to the song.
     Fourth graders at the Kaneland elementary schools have a concert to honor veterans. Kaneland High School has displayed slideshows of family members who have served, created thank-you cards and had assemblies with guest speakers, however, is that enough? Is there something more that schools and communities could be doing to help and honor veterans?
     According to the U.S. Department of Veteran Affairs, the number of homeless veterans decreased by 11% from January 2020 to January 2022, but 33,136 veterans have still experienced homelessness. 
     We celebrate veterans for one day, but what about the rest of the year? They are still in need of support. Some praise the individuals who choose to serve their country but do not support them once they return home. They are often left homeless, unemployed and mentally ill without support or assistance from others. 
     While honoring veterans is a great way for students to learn more about history and show appreciation, it is not enough. They need more help once they come home and they are not always receiving it. 
     Many organizations dedicate their time to helping veterans, like the National Veterans Foundation (NVF), which works to eliminate veteran suicide, and the Disabled American Veterans (DAV), which helps veterans rejoin society by driving them to appointments and events. 
     These organizations are always looking for donations and volunteers. While donating time and money may not work for everyone, raising awareness for veterans also supports them. 
     Many people have served this country and many more will follow. By bringing awareness to the severity of how difficult it is for them to integrate back into society, we show how thankful we are for their service and commitment. While honoring veterans is a common way for people to show their support, they also need assistance. Veterans deserve to be remembered, honored and cared for every day and not only on Veterans Day.  
About the Writer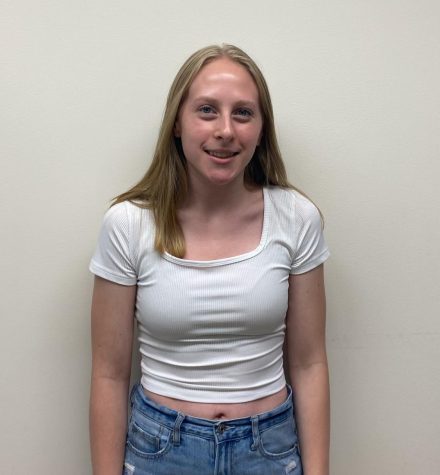 Katie Pfotenhauer, Co-Editor-in-Chief of Print and Co-Copy Editor
Name: Katie Pfotenhauer



Position: Voices 2 Editor & Columnist Manager



Graduation Year: 2024



A Few Sentences...