Pouring out spring time activities for 2014
For a sunny day…
The city of Chicago has endless opportunities for adventure and good times, so a trip to the city definitely makes the top of the bucket list. Take the train to the city with some friends. Metra train service offers lower priced student rates, and riding the train is the traveling experience a little more fun. Once in the city, check out the beach, Millenium Park, the downtown shopping or Navy Pier. There are also a countless amount of  restaurants to choose, but some can be expensive so manage money appropriately. Check out some of the cheapest and best-tasting restaurants located in downtown Chicago on the list to the right.
For a rainy day…
When showers are in the forecast, play it safe and go for something indoors. Brunswick Zone has multiple activities to choose from; the price for bowling is cheap and lazer tag is a fun way to spend time with family or friends. There are other bowling alleys or laser tag locations that may be just as fun and closer to home, so check out those as well.
If getting out of the house isn't an option, just stay home and have a movie day. Netflix is perfect for choosing any movie genre on-the-spot rather than going out to rent DVD's. Besides Netflix, there is always a nearby Redbox that has a variety of different movies at almost every gas station or Jewel. All one needs is some  popcorn and drinks, comfy clothes and a group of people to enjoy a rainy day at home.
For a chilly day…
If it's a little colder than enjoyable yet still tolerable to be outside, throw on a light jacket and visit Brookfield or Lincoln Park Zoo. Brookfield  Zoo isn't too pricey and it offers plenty for a days worth of fun. It costs $16.95 for adults and $11.95 for children 3 to 11. Although Lincoln Park Zoo doesn't have quite as much to do compared to Brookfield, Lincoln Park is free and can be just as exciting with a group of people.
If college is around the corner, take a road trip down to the college of choice or visit one closer to home. Exploring the campus is much more enjoyable in the chillier weather rather than walking around on a hot and humid day. Get some friends together, it's cheap to visit and extremely beneficial.
For a windy day…
Kite flying is always a good idea, and all someone really need is a few supplies and a lot of space outside to fly it. All the basic supplies can be bought at any nearby craft store, and it shouldn't cost any more than a few dollars for the supplies. If a kite sounds too time consuming, try making and decorating a pinwheel. They're smaller and a little bit easier to make. If there isn't much room to fly kites anywhere close by, pinwheels are much smaller and just as "wind" friendly. Creating things doesn't sound fun? The Chicago Yacht Club offers sailing lessons and beautiful scenery in Chicago for a reasonable price.
Sidebar: Cheap & tasty restaurants in Downtown Chicago
Petterino's (150 North Dearborn Street; 312-422-0150; American; Free valet, Time specific: 7 pm)
If a fancy dinner is on the agenda, Petterino's has extremely cheap meal deals such as the 7 After 7 Menu. The restaurant offers a variety of foods from jumbo shrimp cocktail to tomato bisque and even some fancy desserts. Offering three courses for $20, Petterino's is the perfect dinner reservation.
The Chicago Diner (3411 N Halsted Street;
773-935-6696; Vegan/vegetarian)
Open from brunch until dinner, The Chicago Diner is a top choice in the downtown area. Mainly a vegan and vegetarian friendly diner, The Chicago Diner offers delicious food for reasonable prices. Ranging from $11-30, they have appetizers like a variety of wings and fries, nachos, poutine and much more to choose from. From a countless amount of different soups and salads, sandwhiches, lean and mean entrees and burgers made specially for non-meat eaters, vegetarians go nuts for this spot.
Hot Doug's (3324 N California Ave; 773-279-9550; Fast food)
Hot Doug's offers hot dogs and a variety of different bratwursts and sausages. If one is in the mood for something smoked and savory, try the The Elvis polish sausage; if someone wants a spicey hot dog, The Anna Kendrick is the perfect choice. There are even vegetarian options like The Joe Strummer dog.  Hot Doug's is the perfect place for meat lovers. It's the typical fast food restaurant serving hotdogs with a side of fries and soda, which nearly everyone loves. Prices range from $10 and under.
About the Writer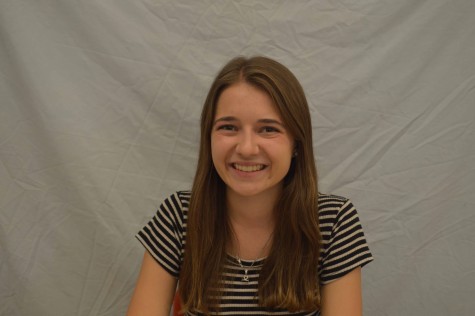 Shannon Gilkey, Editor-in-Chief
Grade: 12

Page: Voices

Hobbies: Shopping her stress away, blogging, writing and eating

Extra Curricular Activities: Student council, fashion club...