A Walk Down Memory Lane
The Kaneland class of 1968 relived their high school years and walked through the KHS halls as the culmination of their eventful 50th reunion weekend.
Some of the graduates hadn't been inside the school in 50 years, while others chose to stay involved with Kaneland. Ralph Drendel, for example, went on to coach track and teach health at KHS after graduating and earning his college degree.
The graduates had the opportunity to catch up and share stories of all of their favorite high school teachers and memories as they walked the halls they once called home. They were also able to admire all of the changes, both in terms of how the school runs and how the building looks, that have transpired since the day they graduated.
"You have more choices now than what we had then. If you knew you were going to be going to college you took these courses, but they have a lot more variety for the kids now," graduate Connie Kreighbaum Bieritz said.
The gathering was a reminder that we go to a smaller school, and it's important for everyone to care for each other. The culture of Kaneland is one where everyone empathizes and takes the time to get to know who is in their classes. The class of '68 did a great job involving everybody, and that's something to be proud of.
"The collaboration between our class, because we were so small, and everybody knew everybody and almost everybody got along," Bieritz said.
In the last 50 years the school has changed and expanded considerably. Many hallways we know now were not here before, and there wasn't an auditorium or an auxiliary gym. The class of '68 spent much of their time pointing out how different things are today.
"I think where we start out in life obviously takes us the directions we go…I cannot believe how much they have done here and how far it's come in the last 50 years, and the kids are so fortunate to attend this school," graduate Kathy Herron said.       
The graduates appreciated the opportunity to walk through the hallways and take a trip down memory lane, as they caught up with old friends they missed and reflected on their experiences here.
"Try new things with every opportunity that is presented. How do you know you don't like it unless you sample it?" Herron said.
About the Contributor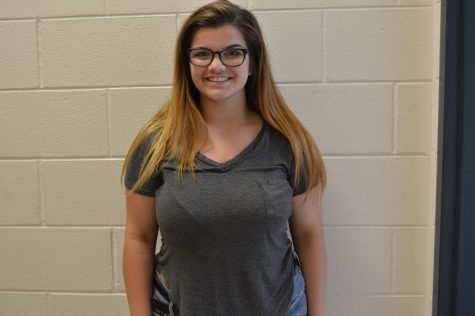 Gianna Provenzano, Executive
Webmaster. Class of 2020.