A walk through Kaneland's communities
     If you look up 'Kaneland, Illinois,' online, you won't find a specific location, but rather a collection of small towns and large urban communities that unite within the boundaries of the largest geographic district in the state of Illinois: Kaneland High School. Kaneland Community Unit School District 302 is made up of seven towns, each with its own unique community and features. Students from these multiple locations come together to learn and grow as one, so they are prepared for the constantly changing world that faces them once they graduate.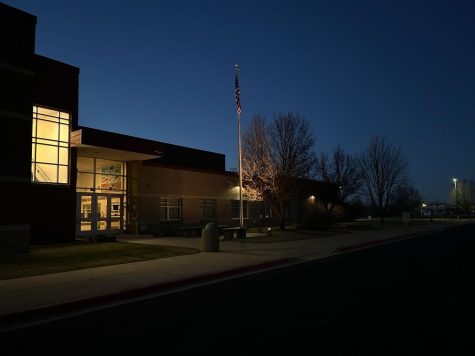 Although Montgomery is a large town, only a small part of it is within Kaneland boundaries. The students within the boundary attend McDole Elementary School, one of Kaneland's four elementary schools. Route 47 strings together Montgomery, Sugar Grove and Elburn and serves as the connecting road between these communities.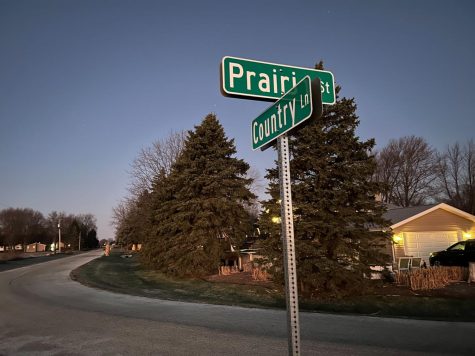 While much smaller than the other towns, the sense of community is strong in Virgil. One of the uniting factors is faith-based. Many of the residents gather at the Saints Peter & Paul Church located in Virgil. Nestled within farm fields, the clusters of houses possess close proximity to the Great Western Trail, which runs through Virgil. The trail spans 17 miles between St. Charles and Sycamore and is an attraction to walk, bike, run or snowmobile on.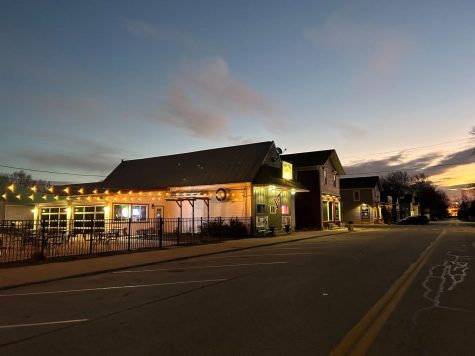 Maple Park, the home of Kaneland High School, is a small town off Route 38. Its downtown has multiple restaurants and businesses, but the most frequented place is Casey's Gas Station. With just under 1,500 residents, Maple Park is a tight-knit town. In September, they have their annual Maple Park Fun Fest.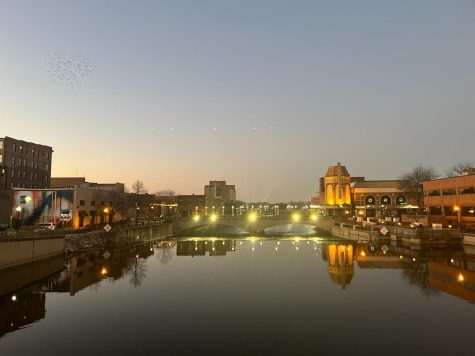 While most of Aurora does not attend Kaneland, a small portion does. Aurora is a large city to the southeast of Kaneland High School. The city has many buildings and businesses, and the Fox River runs through the middle of Aurora. Along with their public school system, they also have a religious education system. Aurora Central Catholic High School and Aurora Christian Schools are faith-based schools in Aurora. Another educational institution is Aurora University.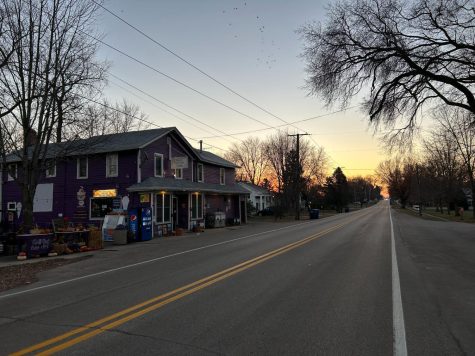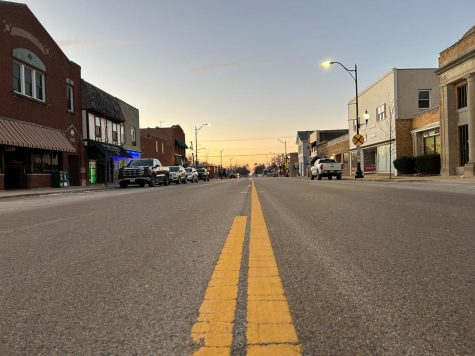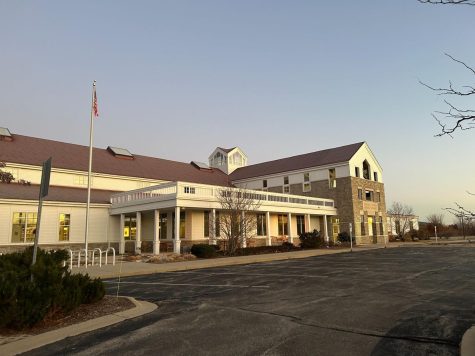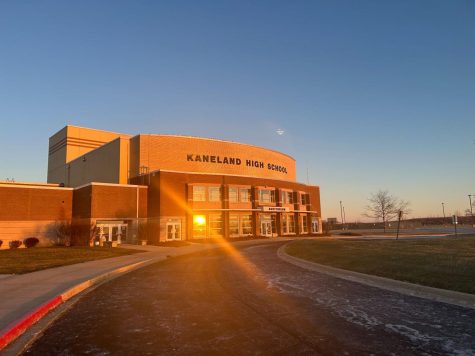 Hill's Country Store, or The Purple Store, is arguably the most famous feature of Kaneville. Located along Harter Road, which runs through Kaneville, the general store is a gathering spot for the town. Although it has been around since 1836, Kaneville is still a small town with only 450 people.
A common hang-out spot for Kaneland students is Corner Grind, a coffee shop in Elburn. Corner Grind is located on Route 47, one of the roads that run through Elburn, along with Keslinger Road and Route 38. Elburn has two of the four Kaneland elementary schools, John Stewart and Blackberry Creek. An iconic event is Elburn Days, an annual festival starting the third Friday of August every year.
Although neighborhoods are spread out in Sugar Grove, trails and paths interconnect the residents. One place with trails is Bliss Forest Preserve, which has paths that connect to Waubonsee Community College. People also visit the Sugar Grove Library to connect with the community. John Shields Elementary School and Kaneland Harter Middle School are located in Sugar Grove. The annual Sugar Grove Corn Boil, a carnival with live music, takes place in July.
To end the tour is the place that gathers everyone: Kaneland High School. After waking up, getting ready and migrating over to the corner of Keslinger and Meredith, students start their day at 7:35 a.m. Here, they learn, socialize and possibly participate in extracurriculars, just to return to their hometowns by the end of the day. As the epicenter of education, KHS unites the seven distant communities.