Benjamin Rogers: Multiple-trick pony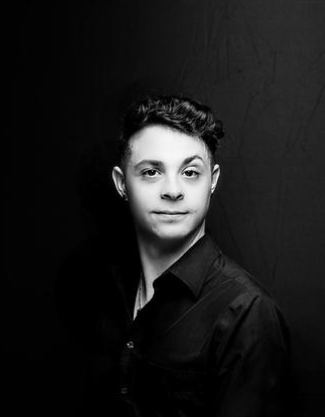 When you think of a paraprofessional and stage manager that works for Kaneland, you wouldn't think that they worked for Broadway, right? Well, then you'd be wrong. Physical therapist, Broadway costume designer, artist and director Benjamin Rogers seems to be a pretty average man at a glance, but it turns out he is not. 
     Rogers is the auditorium manager and physical therapist at Kaneland High School. He starts his day starts by waking up anytime between 4-4:45 a.m. He gets ready and then heads out of his house to grab a cup of coffee. At around 6:30 a.m., he arrives at KHS and continues his work day from there. On the weekends, he likes to take up some of his favorite hobbies, which include carpentry, costume making, painting, drawing, feltwork, spinning wool and ceramics.
     Before working at Kaneland, Rogers attended the Sargent Conservatory of Theatre Arts at Webster University in St. Louis, Missouri, for costuming. He was quickly humbled by the difference between high school and college costume design.
     "The difference between what it's like to do [costume design] at a high school level and professional level is vast," Rogers said. "I was, as they say, 'Boo-Boo the Fool' many times. [That means] I would think I knew what I had been talking about, but really, I had no clue."
     Looking back on his experience, Rogers agrees with his classmates who helped him get through that he could be classified as 'Boo-Boo the Fool'. During and after college, Rogers went on to major in costume design and worked on Broadway as a costume designer.
     Rogers is known by many as one of the nicest people in the theater world. Kaneland Arts Initiative executive director and instructor Maria-Dripps Paulson, for example, can recall a sublime first experience with Rogers.
     "He was in our shows, and when he went to college he came back with some knowledge. He came to us and [said], 'I love the Kaneland Arts Initiative (KAI). Can I come back and help you as your production manager?' Not having a lot of staff members [at the time], I said, 'I would love to have you as our production manager, but that's [not] the kind of a role we need to fill right now'," Paulson said. "Seeing as he was about to go into college, we were all like, 'Maybe throw some ideas our way, but go be a college student.' I guess my first impression of him was [when he was] auditioning, and my second impression was him not needing to have any role on stage, but still wanting to be helpful for the organization."
     While Rogers worked on Broadway, he lived in New York for a period of his life. Life in the city was not always glamorous, though. He even spent a few months living in an apartment in a sketchy neighborhood.
     "At the time I was living there, I was not ready [for it]," Rogers said. "I had told myself that I would never go back, and now, I definitely would. The professional theater role was kind of wild and for me to move back there and have it make sense, I would probably join some kind of a union. But it is very difficult to join the costume union, so I have a lot of work [to do] before I can do that."
     When asked about a regretful moment in his life, Rogers shared, "One of my biggest regrets when I was working there [was that] I had several opportunities to make my transition into the costume design union more smooth, and I did not take them at the time because I thought, 'New York is crazy! I'm tired of going on subways where some homeless person is carrying bottles of their pee on their back.' I didn't like it, and now I think, 'You know what? It's character development.' New York was wild, and I didn't appreciate it at the time, but I think now I would be more accepting of it as an experience." 
     While working on Broadway, Rogers worked with an associate costume designer who made sure everything was upheld and in order before even starting with costume production. They worked in an entirely separate building from where Phantom of the Opera was taking place at the time and designed and made all of their costumes in that one building.
     With Rogers' love of musicals, he decided he wanted to direct one of his own. The latest production Rogers directed was KAI's Young Frankenstein. It took place during the summer of 2022, having show nights on July 15-17 and July 22-24. One of the actors he directed was Hampshire High School senior AJ Lemus. Lemus' roles included an ensemble member, Count Dracula, Mr. Hilltop and a part of Elizabeth Benning's entourage.
     "He was very kind and very encouraging. If you ever have the [opportunity] to work with him, take it. You won't regret it," Lemus said.
     While taking part in the KAI's production of Beauty and the Beast, Rogers was cast as Lumiere, the candlestick. While in the show, he wasn't asked by anyone to design his costume, and yet he came into a rehearsal one day with a full-blown candlestick costume. Many were blown away, seeing as how he designed, measured, created and sewed his costume in one night. At the end of the show, the directors were so blown away by Rogers' costume that they offered to buy it from him. He respectfully declined, telling them that he would like to keep it for his collection and to see his costume designs grow throughout the years.
     While walking through the halls, Rogers might seem like another teacher, but once you get to know him, like many others, he may surprise you with how much he has done in his life. He enjoys greeting people, so when you see him, don't be afraid to say hello.
About the Contributor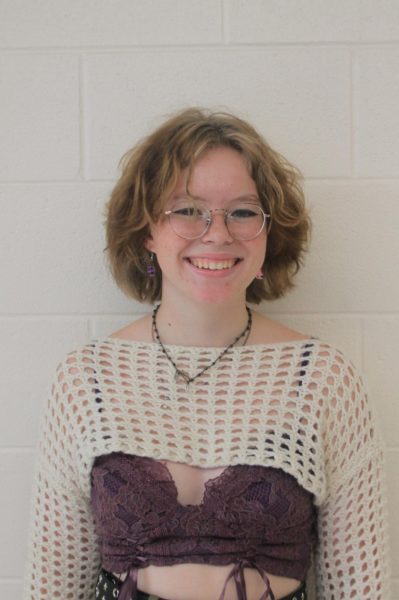 Casper Suehs, News 2 Editor
Name: Casper Suehs



Position: News 2



Graduation year: 2025



A few sentences about me: I am very friendly and quite...