Check Out the College Career Center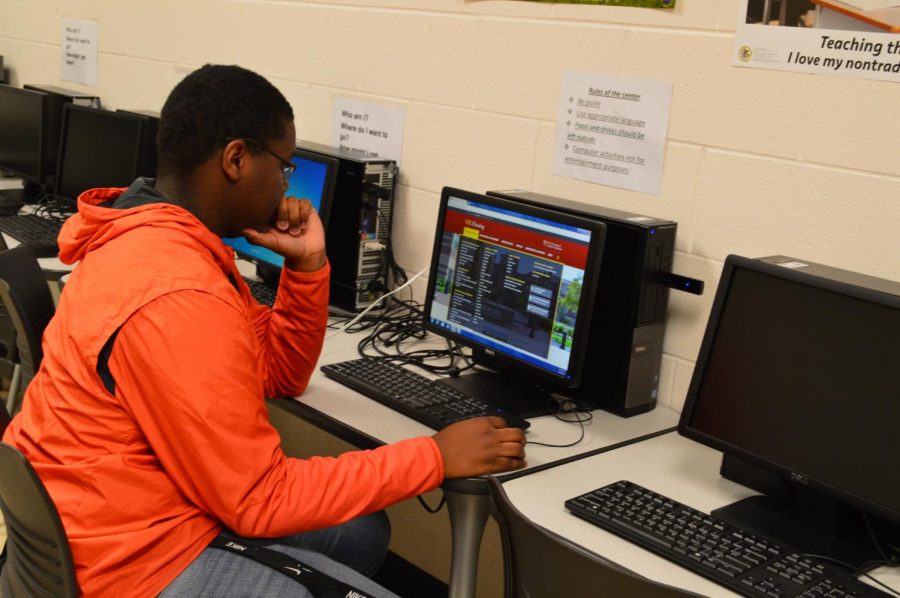 By: Ella Miller, Reporter
November 27, 2017
In the cafeteria check out the College Career Center. The College Career Center is a great resource to learn everything about college and jobs.
The College Career Center is open every Tuesday and Wednesday during fourth, fifth and sixth period lunches and also one night each month after school.  
"I visit the College Career Center often during my lunch and step periods to get information about different college choices," sophomore Rachael Hendricks said.
In the College Career Center their goal is to prepare for after students graduate high school even if the students aren't planning on going to college. They start with finding the student's strengths, weaknesses and interests using Career Cruising and other helpful resources.
"The College Career Center is all about discovering who you are as a person," counselor Andrew Franklin said.
In the College Career Center students can find which college fits them best academically and financially. Over 30 universities have already visited the College Career Center this year such as NIU, Purdue, Aurora University and University of Kansas. Students can also learn how to make a resume and good interview skills in the College Career Center with the help of Mr. Franklin.
"The College Career Center was helpful in finding good scholarships," sophomore Emma Bachio said.