Cooking Up a Storm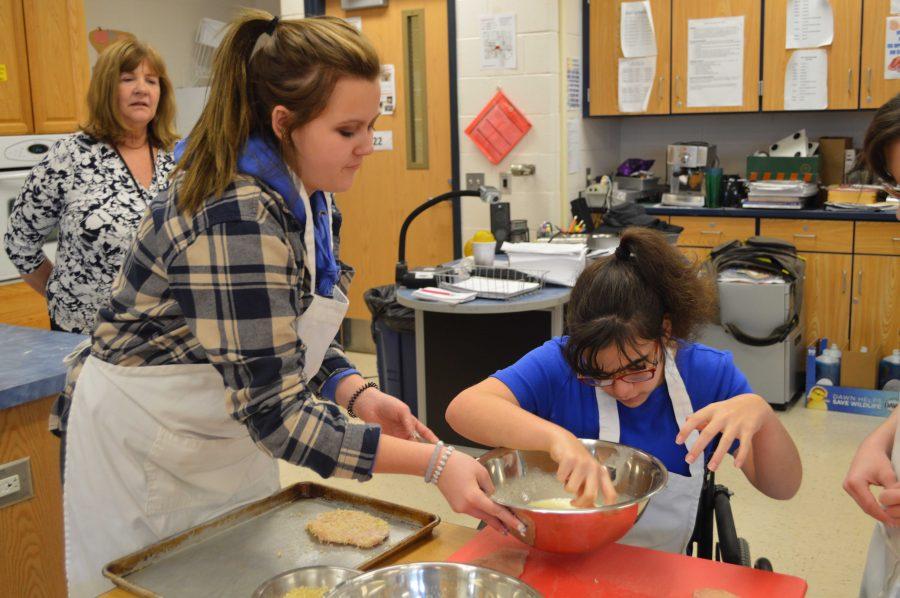 One of the few new classes offered to students this year is the culinary leadership class. Garrett Wolf and Nora Tomasik created this class to show students with special needs that disabilities shouldn't stop you in the kitchen.
Wolf enjoys watching and instructing the students on what they need to do.
"Diversity is key in a situation like this, giving them what they need and showing individual strengths is the best thing," Wolf said.
The main concept of this class is to prepare students for the life after high school.
"This class is designed for that, it helps the leaders and students get what they need in order to graduate," Wolf said.
Throughout the week this class is very busy. The schedule consists of getting the recipes on Mondays, then shopping at Jewel Osco on Wednesdays, preparing food on Thursdays and cooking on Fridays. Students are also expected to complete a video reflection on what they think went well and what they could have done better.
Culinary leadership consists of special education students, as well as student leaders.
"This class is mainly about life skills, cooking and being on their own," senior Julia Pence said.
Though the class has many different elements to it, the student sure do have their most and least favorites.
"My favorite part of this class is getting to make new things every week, and I do not think that I have a least favorite part, I can not complain about anything," senior Julia Pratt said.
Typically the students enjoy the cooking and shopping over the cleaning.
"I like this class because we get to make something new every week," freshman Charlotte Martin said.
After perfecting the recipe at school, students have continued to make the recipes they have learned at home.
"I made green bean casserole at home, and I could eat it non-stop" Pratt said.
Culinary leadership is a place where student have the opportunity to have fun and learn responsibility.
"This class is the best class ever and it's basically like one big family and everybody is helping one another," freshman Audrey Hanczar said.
About the Photographer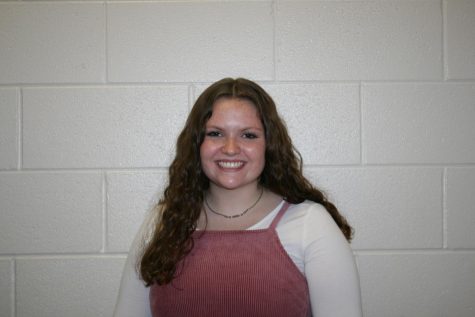 Madeline Hockey, Executive:Design
Position: Design Executive

Grade: 12