Kaneland students find time on the ice with the Fox Valley Hawks
Practicing on the cold ice of the Fox Valley Ice Arena and the West Dundee Ice Arena are the Fox Valley Hawks (FVH). They are a high school hockey club made up of five different suburban Chicago schools. Kaneland is one of the schools that is represented in this unique club. Compared to other, more traditional high school teams, this club has different priorities and values because their players come from various communities. 
There are currently 11 players that represent Kaneland in the FVH club. There are four different teams designated as Black, Blue, Gray and White. Any high school student, whether a freshman or a senior, is able to play for the club. 
The FVH is a club where coaches are conscientious about appreciating their players and putting them first. 
"I want an environment where everyone feels accepted, where they have a great time, make great friendships and overall have a really great experience in their hockey careers," President of the Board of Directors Noel Bohm said. 
Bohm has been on the Board of Directors for the FVH for four years now. This is her first year being president and also her ninth year of being a hockey parent. She takes on the role of communications, social media and event planning for the team. She not only gives up her spare time to help the club in any way she can, but she genuinely enjoys it. 
Some of the players, regardless of their age, have been playing with the FVH the entirety of their high school hockey careers. But some have only been playing with them for a season or two.
"Being so new, I'm not entirely sure [how the community is]. They are very welcoming. The coaching staff is really nice, and so are the parents. They are all just really welcoming and overall really good people," former player and Kaneland junior Landon Shirley said.
Although Shirley wasn't a part of the FVH family for long, he had a pleasant experience during the short time he was with them. 
Many of the parents also feel that the FVH club is a very positive and welcoming one to join.  
"I love it. It's very positive and a good connection for hockey players. It's a good club to be a part of. It's all about having fun and letting the players do what they like to do, which is skate," Kaneland parent Jacqueline Wojtyszyn said. 
The FVH organization has done a great job of making not only the players feel welcome, but also reassuring the parents that the club was a good fit for their players. The team directors do an exceptional job when it comes to communicating with the parents and players. 
"They have made everybody feel like they are part of a family. [The coaches and team mom] all do a really good job. I have been really pleased so far. They are a great organization," parent Jeff Leavey said.
It can be tough being on a team that represents your school when not many of the players that you interact with even go to the same school as you, but many of the FVH players do not feel as if this divides them. 
"I like it. I get to meet a lot of new people I wouldn't have if I didn't play hockey. We're very well connected. It's just a fun atmosphere," Kaneland sophomore Bud Leavey said.
The FVH conducts things in a unique way compared to many other clubs. They not only prioritize the players above anything else, but they also run things a bit differently. The FVH don't tolerate bad sportsmanship or allow parent politics. Other clubs may base rosters off of where the kids come from or their age groups, but they do it differently. They base their teams strictly off of skill. They make any effort to avoid favoritism of any sort. 
"The Hawks are completely [based on] skill set. There is a kid that is a freshman on the varsity team, and they are all mixed up according to their skill. It's nice because there is no favoritism. The coaches do it just on their evaluations," parent Jon Behm said.
Whether the parents have had 10 years of experience as a hockey parent or less than one full season, they know there are some factors to consider before joining a club like this one. 
"It's a lot of driving and a lot of late nights. There is also a lot of traveling. I grew up playing hockey my whole life being from Canada. So this is a life that I'm used to," parent and Kaneland staff member Andre Carriere said. 
About the Contributor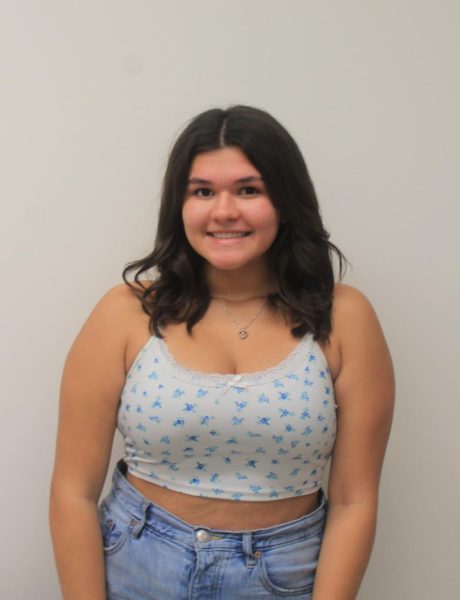 Sofia Williams, Sports Coverage Manager
Name: Sofia Williams



Position: Sports Coverage Manager



Graduation year: 2024



A few sentences about me: In my free...