Kanye at Kuipers?
An album release party turned 'Project Wyoming'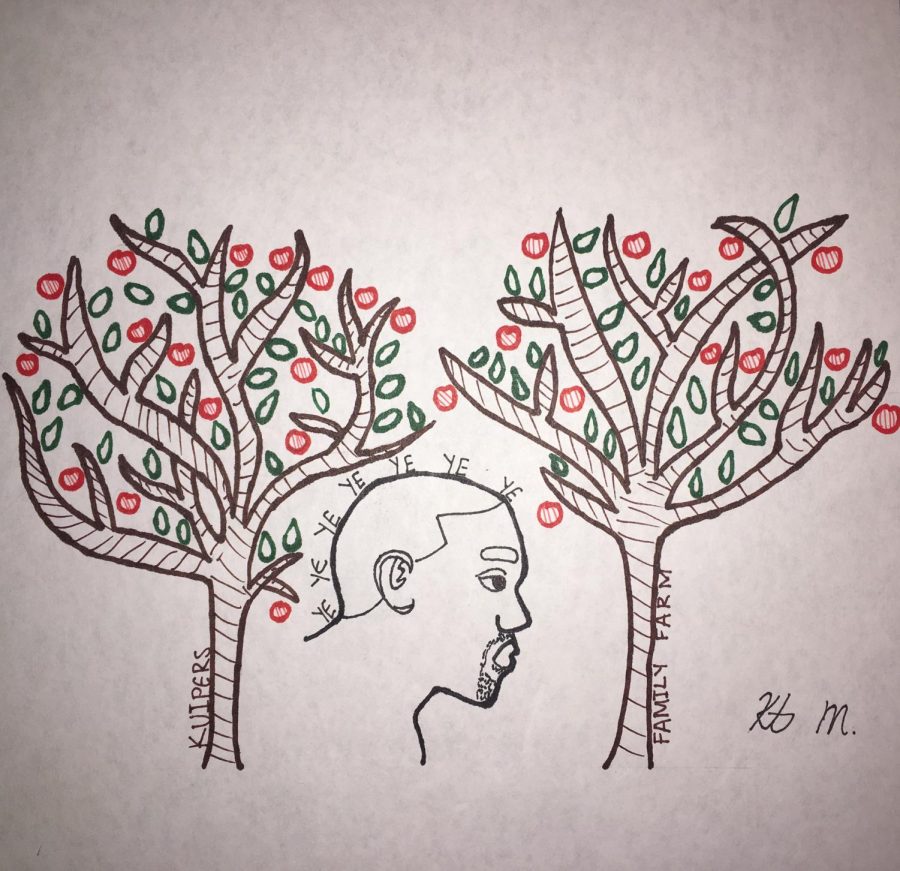 Kuipers Family Farm in Maple Park is a staple place in the Kaneland community for things like apple cider doughnuts and hayrides. On Wednesday, June 6 about 300-400 people were gathered at Kuipers for more than just their apple cider donuts though.
Kuipers has been reported as one of three scheduled "listening parties" across the nation, for the artist Kanye West. These events are called "Project Wyoming," and are hosted in support of West's new album, which was released June 1, titled "Ye."
However, according to Will Kuipers, that is not what the event was supposed to be.
"We see that name all over the news and social media, but before the event we never even heard of 'Project Wyoming.' We were told it was an album release party and that was the only name/title we were given," Kuipers said. "The whole idea was sold to us as Kanye wanting to experience 'country living' with tractor rides, bonfires and a peaceful atmosphere. The music was not the main front of the event. Even though that's what it became, that is not what we were told."
Kuipers also said that originally the event was supposed to be for 200 prominent attendees.
"A friend of ours told a marketing company about us. They [the marketing company] reached out saying that Kanye would like to host a release party for about 200 people, all of who[m] were prominent businessmen, professional athletes from the Chicago area, or Kanye and the Kardashians themselves. They said they wanted to help create buzz about our farm," Kuipers said.
What Kuipers thought was initially supposed to be a crowd of 200 soon became more after a link to tickets was posted on West's twitter.
"They [the marketing company] said they were going to load them on four buses and send them to our farm, just those 200 people [VIPs] from Chicago that were supposed to come. Around 5:30 p.m. more cars started turning up, more than the initial 200. That's when it became apparent that more than 200 tickets were sold," Kuipers said.
After the event, some neighbors were upset with the loud music, but Kuipers did take steps to prevent any disturbance.
"We originally talked with the marketing company that we didn't want to disturb the neighbors, so we wanted soft music. At around nine, they started playing loud music and we told them to turn it down. At 10 after 10, they did shut it down and everybody was gone around 11," Kuipers said.
While whispers of West being at Kuipers was soon heard around the town, the artist himself was not actually there.
"Rumors were circulating that Kanye was showing up, that Kanye was there, but the only remotely famous people that showed up were a Wisconsin basketball player and Chance the Rapper's brother [Taylor Bennett]," Kuipers said.
According to Kuipers, all contact with the artist went through the marketing company and they themselves did not have contact with West.
About the Writer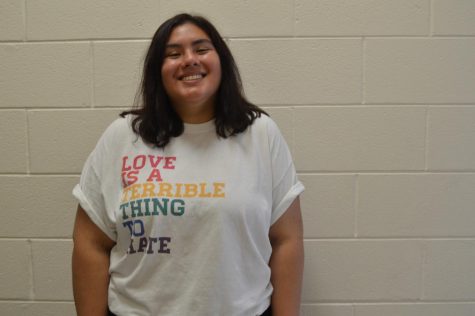 Abril Salinas, Executive: Ad and Business Manager
Position: Executive

Grade:12

Hobby: Reading and painting