New dance routine sparks interest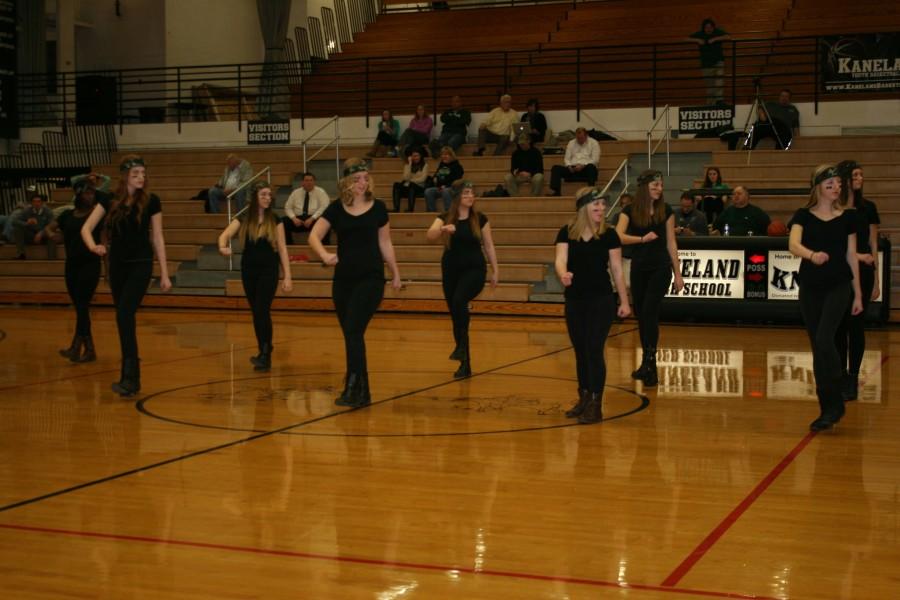 The poms squad is known for their high kicks and flashy props; however this expected routine was not seen as Poms member senior Amy Croft broke the usual halftime style. This choreographed dance is something that nobody has ever seen this team do.
Dances are usually created by the coaches or squad captain, senior Rachel Kowalski. Along with them, other team members have the ability to present their idea of a routine.
"It's an army routine mixed with hip-hop," Croft said.
The serious and bold routine was performed at Kaneland's home basketball game on February 17.  The uniforms consisted of all black, including combat boots with a camouflage bandana to top off the military look.
"I liked how the costumes were coherent with the theme of the dance," freshman Matt Payton said.
Both Croft and poms member Amy Vanderschaaf expected to see positive reviews on their performance from fans, and they did.
"I expect people to be very surprised because it's not the normal kicks and stuff that Poms usually do; it involves a lot more style," Vanderschaaf said.
The dance team's usual routine is done with smiling faces and sparkly poms. It is enthusiastic and upbeat to help enrich school spirit and get the people in the bleachers pumped for the game. However, the military routine had a reverse effect. The audience was almost silent as they watched the performance.
"The routine was better than any of the others this season. Everyone really seemed to particularly enjoy this one," Payton said.
About the Contributor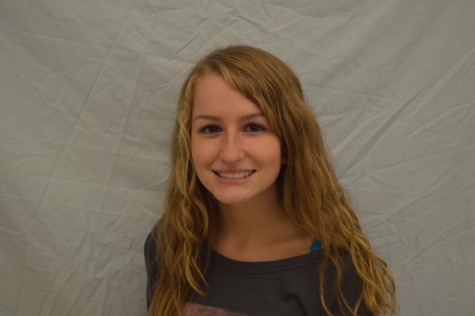 Erika Leeper, Editor
Grade: 10

Page: Opinion

Hobbies: Playing guitar, listening to music and eating Papa Johns Pizza

Extra Curricular Activities: Soccer

Goal for...