Planting Your Way into Horticulture
 Horticulture is a fun, creative and a very hands-on class that focuses on planting trees and plants and floral arrangements.
"We focus more on fall and we provided the Homecoming court with their bouquets and sell boutonnieres for people to buy during homecoming week," Horticulture teacher Brooke Heinsohn said.
Homecoming week was a big hit for them; they are now working on selling poinsettias for the upcoming holidays.
"I recommend this class for everyone. It is a good starter class, you learn the basics, not a sit down and learn class, but very hands on," senior Jed Kuefler said.
They plant flowers and bushes along the east side gym, two trees a year and they maintain the pond by the East gym.     
"There are many reasons why people should take this class. You become more involved, it is a lot of fun, and you develop basic knowledge that can pertain to you later on in your life," Heinsohn said.
Anyone is able to take Horticulture. They are working with Kishwaukee Community College in Dekalb to make it a dual credit class which means you could get six credits instead of the usual two credits to help you graduate by taking this class.
"It is very stress relieving, when you're watering plants outside or in the greenhouse. It's very calming," Kuefler said.
When you own a house of your own and decide to decorate or plant a garden, this class will give you the basic knowledge to know where to begin.
 "What I learn in this class I was able to take it and apply it to what I do in FFA," (Future Farmers of America) sophomore Jonah Vajgert said.
About the Contributor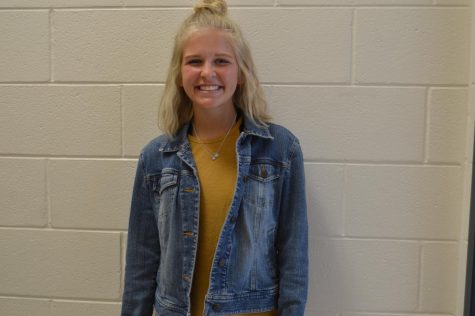 Bailey Prichard, Executive
Sports & Production Executive. Class of 2020.