Rebuilding 16th birthday Present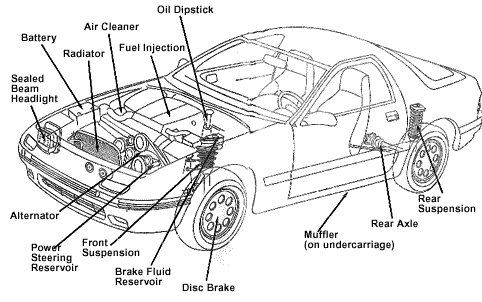 It is common to see on a birthday of a teenager turning 16, that they will be getting a new shiny car. But this 16 year old will be rebuilding his own car.
"It's something I've always wanted to do," sophomore Justin Russell said.
With help from his dad  an automotive engineer, he owns his own repair shop called Russell Automotive in Elburn, Illinois.
"I've always loved dealing with cars, learning and rebuilding them is just fun for me," Russell's father Rick.
Justin said he just wanted to do something different. He thought it would be cool to say he rebuilt his own car instead of buying it. Russell's father gave him this idea, so they could both help work on it together. Justin really enjoys learning about cars and working with them. Justin sustained a knee injury years ago disabling him from doing athletic activities.
"It gives me something to do and brings me enjoyment," Russell said.
This is all possible because of Russell's dad, Rick Russell. Justin says he is very close with his dad because they share the same interest.
''He will be helping me a lot throughout this whole process," Justin said
Russell has been working on this car since the start of the 2013 summer, and he says it has been coming along. It is a long and slow process, but it has to be completely  perfect so everything in the car runs smoothly. Russell does not want to give any details about what car  he is working on because he wants it to be a complete surprise when he finishes it.
"It gets frustrating at times because things can get messed up and then I have to redo the whole process over again. Sometimes I just want to give up, but I really have been working hard on this and I have spent too much time to quit now." Russell said.
Russell works on his car almost everyday after school and almost all day during the weekends. He has put this goal that he has in his top priorities.
"It takes a lot of dedication to do this, it really consumes most of my free time," Russell said
Justin's mom is very concerned when he comes home and goes straight to his dad's shop.
"I worry about his safety, and I worry about his school work and if he is getting it done or not," She said.
The amount of time that he is spent on rebuilding his car, he really has high expectations for the finished project. He expects it to be done within the next couple of months. Russell really does not want publicity on his work until he is completely done rebuilding the car and it is up and running.