Remembering the life and legacy of Barbara Walters
     Barbara Walters was a trailblazing American broadcast journalist known for her impressive interview skills and appearances on numerous television programs. As the first female co-host on Today, an American daily live news broadcast, she broke barriers for women and spent more than 50 years on camera. On Dec. 30, 2022, Walters died in her home at 93. 
     Walters first gained recognition in 1964 as the Today Girl, a role typically reserved for small talk and minor contributions on-air. However, Walters expanded the role for herself, marking her place in the television program. Her camera presence and journalistic work made her popular on the show, and in 1974, she became the first female co-host of the program with Hugh Downs. 
     Her accomplishments would lead the way for many other women in broadcast journalism. Diane Sawyer, a well-known broadcast journalist for anchoring on programs including ABC World News Tonight, Good Morning America and 20/20, expressed her appreciation for Walters on Twitter. 
     "Barbara was a trailblazer, a singular force who opened the door for every woman in television news," Sawyer tweeted. "She was also the history maker right down the hall – my friend and road buddy, eager to talk about the news world, the decades of passionate work – the curiosity and laughter that gets us all through. Sadness. Gratitude. And a salute from all of us who know what we owe her." 
     Her success continued in 1976 when she signed a contract with ABC as a co-anchor for $5 million, branding her the "million-dollar baby" and the highest-paid journalist at the time. After leaving the program, she joined the ABC newsmagazine show 20/20 where she co-hosted with Downs.
     Walters was particularly known for her jarring interviews and highly effective approaches. Her interviews with famous personalities made her somewhat of a celebrity herself, and she gained exclusive interviews in her Barbara Walters Specials which first aired in 1976. Some of the most notable interviews were with George Clooney, Betty White, Richard Nixon, Monica Lewinsky and Fidel Castro. Her fearless questions drew meaningful confessions and insights from her interviewees. In 1982 and 1983, she was awarded Emmys as the best interviewer. She was inducted into the Television Hall of Fame, founded by former Academy of Television Arts & Sciences (ATAS) president John H. Mitchell, in 1989.
     Perhaps one of her greatest legacies is her founding and co-hosting of the popular television network The View. The show is aired on ABC as a part of its daytime program and is currently in its 26th season. The talk show consists entirely of women from different backgrounds and generations. Walters was 67 years old when she founded the show, and despite stigmas in the media against older women, the show eventually found success by winning multiple awards. 
     Her co-hosts often praised her as a master of communication and intellect. Joy Behar, an original panelist of the show, recalled some of Walters' interview techniques in an episode of The View.
     "Somebody told me she had 50 questions prepared for every interview she did. She could only ask maybe five, but she was always studying," Behar said. "She was raised in the Latin Quarter, which was a comedy club. She was surrounded by comedians and everyone would be going nuts, but she was an intellectual. She would be reading her books and doing her homework."
     Walters retired from The View at 84. Her death brought the condolences of many celebrities and co-workers from her former programs. However, her work will continue to be the foundation for many women in her field for generations to come. 
About the Contributor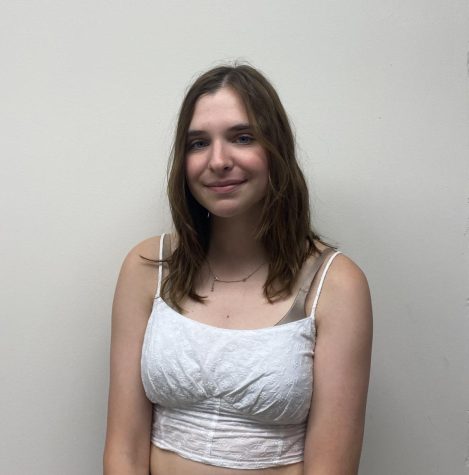 Ashley Vanderhoff, Design and Ads & Business Executive
Name: Ashley Vanderhoff



Position: Design and Ads & Business Executive 



Graduation Year: 2023



A Few Sentences...