Student-athletes and their struggles with mental health
     According to Trine University, 30% of student-athletes struggle with mental health. With that, 25% said they were left feeling overwhelmed and exhausted every day. Given these numbers, many would dismiss the issue altogether. The reality in today's society, however, is that this issue is not something to simply brush off. A negative mental state at a time this early in life will take a great toll on an individual, even greater with teens who are still maturing. 
     The questions brought up regarding this are often referring to the causes, main contributors and solutions. It is a matter of whether or not there is too much pressure on students. Are parents setting unrealistic expectations? Are people viewing it as taboo to talk about mental health? 
     Andy Drendel is a health, physical education and driver's ed teacher. He is also coming into his seventh year as the boys head track coach. Drendel mentioned his opinion of mental health as a whole. 
     "[Mental health is] part of growing up as an athlete and just as a person," Drendel said. "100%, I believe [sports] help."
     It is scientifically proven that releasing endorphins through exercise can help to improve one's mental health. However, when brought into a competitive state, the pressure put on the individuals involved can cause unhealthy amounts of stress.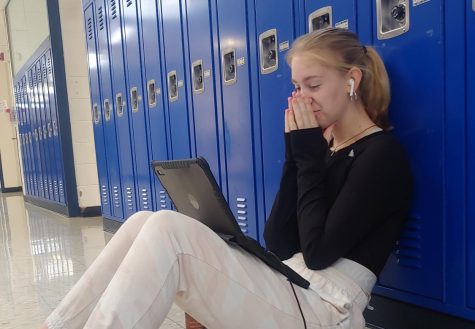 "A very large part of this is dependent on the student's support system at home," Drendel said. He went on to say that it also depends on the coaches' "culture and program," explaining that it is a combination of coaches and parents that can contribute to an athlete's self-made expectations.
     Senior and baseball player Patrick Collins explained some of his experiences in his sports career.
   "[Dealing with pressure] depends on the person, how much dedication they have and how honest they are with themselves," Collins said.
     Relating to the coaches' programs, Collins mentioned personal encounters with the coaches at Kaneland. 
     "I love the honesty and brutality of my baseball coaches," Collins said.
     He described that the environment was always trying to be lightened by "making jokes to have a better time."
     Everyone tends to deal with their issues in different ways. It also leads to different reactions when those struggling with mental health are interacting with one who may be trying to help or in some cases interfere with the situation. 
     Collins acknowledged that this was a possibility.
     "I can see how it could be easy for some people and difficult for others," Collins said.
     Collins had introduced a key point that had not been mentioned yet: comparisons. Many people tend to use this as a strategy to self-evaluate what level they are at. This brings a whole other aspect to the thought process of how an athlete may be put under too much pressure.
     "I think a huge part of mental health is comparing yourself to other people," Collins said. "Seeing somebody is succeeding and you are not, or seeing somebody not succeeding. I feel that could motivate people to [compare themselves to others]."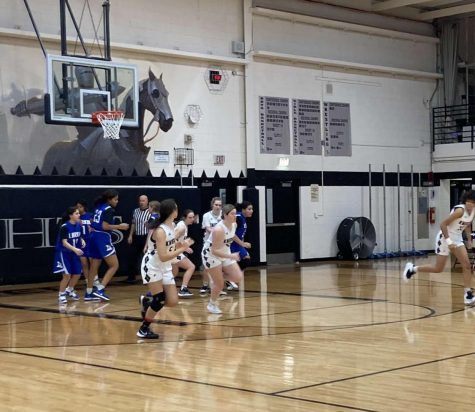 Aside from the independent internal struggles students may face, parents can also play a role in this. Whether it is to do with playing time, placement in a competition or overall performance, this is done by some parents subconsciously. 
     Assistant girls cross country coach, head girls track coach and school counselor Andrew Franklin was able to speak on this topic. 
     "The pressure from the parents is real," Franklin said. "Sometimes, the parents were athletes themselves and they know how it works." 
     These standards held could be at any level or for many things. 
     Franklin said that no matter what those expectations are, whether it is academic expectations or just high expectations about everything, it can eventually lead to the students choosing unhealthy ways to deal with this.