Twenty-nine Students Donate Blood
Student council ran a community blood drive open to any Kaneland students who were over the age of 16. The blood drive was held on Oct. 24 outside of the school's auditorium. The blood donated by 29 students will save an estimate of 87 people who are in need of blood.
The blood drive was done through Heartland Blood Center. They took blood from students who signed up to donate and they also accepted walk-ins. Student council has organized the blood drive for 10 years.
Overall, 35 students initially signed up to donate blood, but only 29 could, due to some complications.  
"Three lives per unit," nurse Jaquelin Tinsdale said.
That is how many lives one person saves by donating one pint of blood. This is why Tinsdale wants people to be aware that donating is very easy and is worth it.
Student council advisor Jennifer French also believes people should do it.
"It is an easy way to give back to the community," French said.
According to French, the blood drive used to be different. Today they have you sign up and get your blood drawn inside a van that has a limit of a few beds.
"It used to be inside where more students could get their blood drawn at a time," French said.
Junior, Nolan Matthys, donated a pint of blood. He has done it before and stated that only the poke hurts and the rest is fine with no after effect. Matthys has a strong feeling on donating.
"I knew if I needed it I would want someone to donate to me," Matthys said.
About the Contributor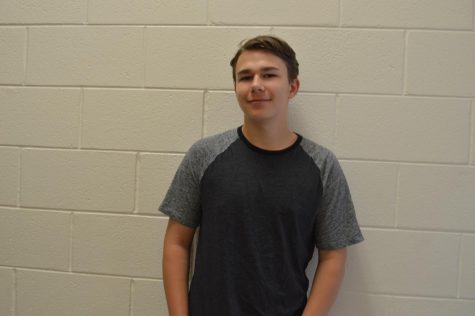 Jacob Booten, Executive
Executive of Design. Class of 2021.