A story written before the classic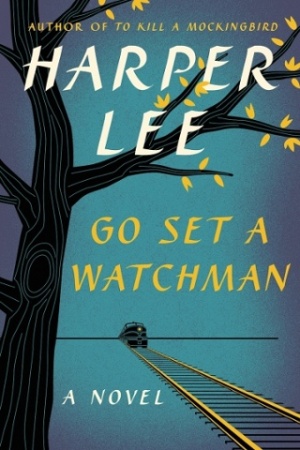 As July 14, 2015 approaches, fans of Harper Lee's To Kill a Mockingbird are waiting for the release of a forgotten sequel, Go Set a Watchman. It's about Scout, Atticus, and other beloved characters 20 years after To Kill a Mockingbird's events. Scout is going back to Maycomb, Alabama and visiting Atticus again. She will be "forced to grapple with issues both personal and political as she tries to understand her father's attitude toward society, and her own feelings about the place where she was born and spent her childhood," Lee said in a statement.
Go Set a Watchman was written before To Kill a Mockingbird, but the publishers liked Scout's flashbacks and urged Lee to write To Kill a Mockingbird, according to the Los Angeles Times. More than 50 years later, it is finally being published.
The manuscript for Go Set a Watchman was found by Lee's lawyer, Tonja B. Carter, three months after Lee's sister Alice Lee died at 103 years old, the Los Angeles Times reports.
The discovered manuscript is controversial due to Lee's age and reputation. Some of the critics say that she may have been forced into publishing it, according to the New York Times. Michelle Dean of Gawker reported last July that "Lee has a history of signing whatever's put in front of her, apparently sometimes with Carter's advice."
The New York Times also reports that residents of Monroeville, the town Lee lives in, said that Lee didn't want to publish a second book. The residents also claim that Lee has lost some mental function and doesn't recognize old friends. That was challenged by Lee's closest, friends, they said that she "remains fully capable of making up her own mind."
Starling Lawrence, former editor in chief at W.W. Norton is a good friend of Lee's and doesn't understand her recent behavior.
"She used to say 'I wrote one good book and that was enough'," said Lawrence.
Lawrence is not the only person confused on Lee's sudden publicity. Most of the people who knew Lee well knew that she didn't want to publish a book again.
"Nelle [Lee] was always so insistent on not publishing anything else," Claudia Durst Johnson, another good friend of Lee's, said.
According to National Public Radio, Charlie Shields, a critic of the publication of Go Set a Watchman, doesn't believe that Lee is able to give permission for publishing due to her mental condition.
"I think she had made up her mind that she was grateful to have done so much with her first book and couldn't see any advantage to bringing out another one," Shield said. "And now suddenly here she is — blind, 88 years old, in assisted living — telling us that she's so pleased that her friends like it, and it's coming out."
A close friend of Lee's, Wayne Flynt, visits her once a month and doesn't believe that she is able to be tricked into publication. According to Flynt, Lee can still quote long passages of Shakespeare from memory and discuss the complete works of C.S. Lewis.
About the Writer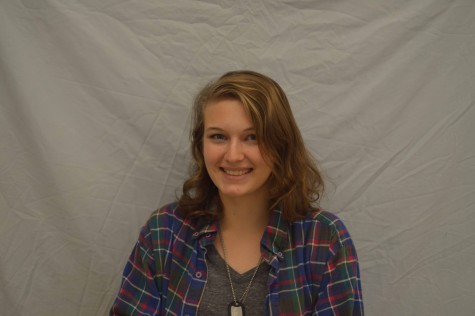 Caitlyn Rawers, Editor in Chief
Grade: 11

Position: Editor in Chief of Print, Table of Contents designer

Hobbies: Drawing, reading, photography and writing scripts

Favorite Story:...