Autumn Activties You'll Fall For-Continued From Print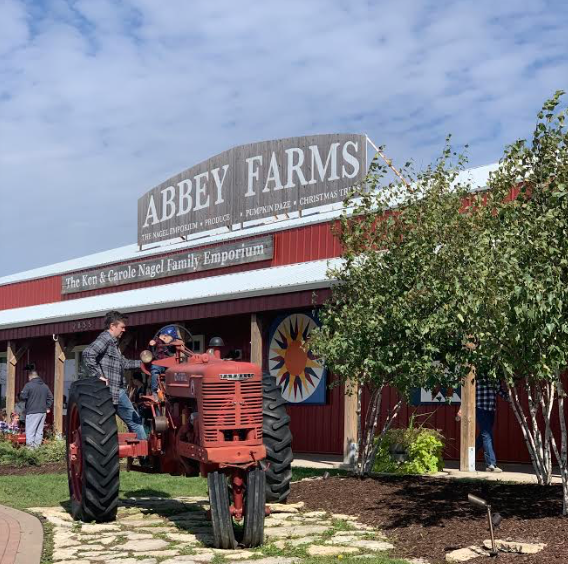 Autumn in Illinois is full of vibrant colors, crisp air and shorter days. With autumn comes fall festivals, pumpkin carving and, cozying up at home with a blanket. You could always stick to your normal fall routine but, why not try something new? There are multiple local places to go and activities to do to 'pumpkin' spice up your life. 
Most Kaneland Students stick to Kuipers for their local fall activities. However, Abbey Farms located in Aurora is an option that many students don't know about. Abbey Farms is a 40-acre pumpkin farm that is celebrating 70 years of business this season. 
The Admission fee is a bit more pricey than other places around however, Abbey Farms is completely non-profit and all of the money goes towards the Monks of Marmion. 
When I first got there the atmosphere was a little overwhelming. It was extremely crowded and there were children everywhere. 
There was not a lot that appealed to me at first. Mostly because most things were for children, like potato sack races and playgrounds. Abbey Farms is overall children-friendly however, they have some activities that appeal mainly to high school students.
"Specifically geared towards high school students is our nighttime flashlight corn maze. We also offer movies in the park in the evenings included with your rental – a free firepit where you can purchase s' mores kits and more," Chief Information Officer Adam Voirin said. 
The fire pits located right outside the gift shop were super cozy and seemed like a great place to spend time with family. There were a lot of groups at the fire-pits that were having a good time. The place is also dog-friendly and it was super cool to see entire families, with their pets included, enjoying each other's company. 
Abbey Farms won an award for the best apple cider donut in the area. When I first walked into where the shop where the sell them, it smelled really scrumptious and you can definitely smell the apple. 
I would have to say that I prefer Kuipers donuts over the Abbey farms ones. The Abbey farms donuts were too strong for me. 
Abbey Farms is a place that not many Kaneland students know about but, I suggest trying it out with your family on an autumn weekend.