A Great Start to Homecoming Weekend
Before the big homecoming game against Sycamore, the rowdies decided to have a pre-game tailgating cookout and get pumped up to cheer on their team.
"It's a good way for all grades to come out and bond in my opinion," senior Josh Herrero said.
The tailgate was a success and a great way to end the homecoming week and also a great way to start off homecoming weekend.
"My favorite part of homecoming week is the Friday night football game and being able to rowdie," senior Zach Farris said.
Many people came out to eat food that was cooked on the grill. Hotdogs, chips and drinks were all provided.
"I hope to get some good food from this tailgate," senior Megan Weber said.
Herrero was the head of the tailgate and it was a hit. Everyone dressed in white, getting prepared to go in and rowdie. The tailgate started at 5 and people came and went but lots of people stayed until it was time to go into the big game at 6:30.
Kaneland rowdies wanted everyone to come together on this special night and cheer as one and thanks to Herrero that's what happened. After the tailgate, everyone was pumped and prepared to see our boys take home the victory against Sycamore. Homecoming week came to end, but the fun has only begun.
About the Contributor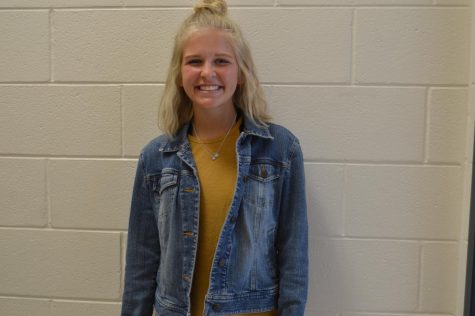 Bailey Prichard, Executive
Sports & Production Executive. Class of 2020.