Board Meeting 02.27.23
     On Monday, Feb. 27, Kaneland Community Unit School District 302 hosted its regularly scheduled board meeting at 7 p.m. in the sixth-grade team room at Kaneland Harter Middle School. All board members were present at the meeting except for Bob Mankivsky and District Associate Superintendent Dr. Julie-Ann Fuchs. The meeting was a closed session and there were no public comments. Following the Pledge of Allegiance and roll call, Kaneland High School Principal Dr. James Horne recognized a student.
     "[At the Sept. 29 board meeting], I recognized Jack Gusinde as a National Merit Scholarship semifinalist, and I am here tonight [to share] that he is now a finalist. He is [among] 15,000 students nationwide, and we are very proud of him," Horne said. 
     Following Gusinde's recognition, the board moved to new business. The only topic was a presentation on personalization across Kaneland and the updates for the Kaneland IgKnight Learning Academy by Personalized Learning Coordinator Laura Garland. 
     "I think the IgKnight Academy is a new and exciting thing. [It] tends to be what we think most about, but we always want to remember that personalization is a Kaneland thing across the entire district," Garland said. 
     Since 2015, professional development resources have been provided to the district's staff. 
     "[For the next two years, teachers are not necessarily working on] a new strategy for student personalization, but they are implementing the strategies we spent the last several years learning. In addition, we are still sending our teachers to do on-site visits and [having them] attend conferences," Garland said. "[Every year in November], we do a district-wide professional development conference where teachers can propose and lead their topics of interest, facilitate conversations with their colleagues and provide knowledge from a session they attended. We  also bring in outside sources depending on what the topic happens to be."
     As far as the academy, there are many updates. There are 107 students registered from third to eighth grade, with more spots still available. The academy is almost fully staffed, there is an initial transportation route and an a la carte lunch option has been established. 
     As a parent, board member Meg Junk shared that she has not enrolled her child in the academy because she wants to see how next year looks. 
     "We have heard that a lot. [Many have said], 'Show me a successful year, then I am in.' I understand that. It can be scary to be a part of the pilot," Garland said.
     There is an enrolled student field trip to visit the academy on March 21 and an enrolled family open house on April 5. 
     Following the only new business item, District Superintendent of Schools Dr. Todd Leden gave a referendum update. Then, student ambassador and senior Lindsay Yost gave an update on the high school. 
     There are three in-person open houses regarding the referendum. The open house will begin in the KHS library with a presentation. The tours will take place on Saturday, March 4, at 10 a.m., Monday, March 6, at 7 p.m. and Wednesday, March 16, at 7 p.m.  
     At the high school, winter sports have wrapped up. For fine arts, some students competed at the Interstate 8 band festival, and the Kaneland Winter Percussion band competed on Feb. 25.
     "This past Friday, the music department sent multiple talented students to perform in the Interstate 8 band festival. This festival takes the most talented musicians from each school in our conference and brings them together to work all day and perform a concert at night, teaching them a lot about music and performing in general," Yost said.
     The next board meeting will be held on Monday, March 13.  
About the Contributor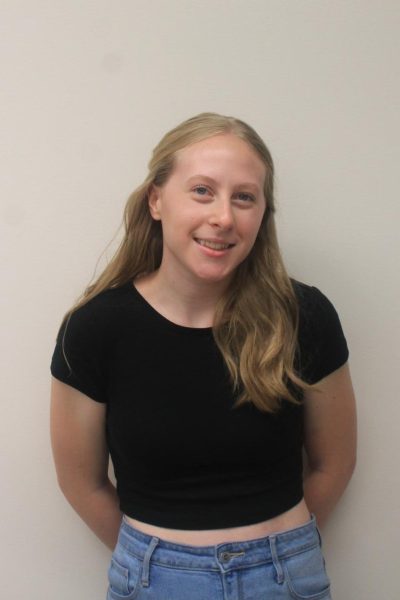 Katie Pfotenhauer, Co-Editor-in-Chief of Print and Co-Copy Editor
Name: Katie Pfotenhauer



Position: Co-Editor-in-Chief of Print and Co-Copy Editor



Graduation year: 2024



A few sentences...