Board Holds First Live Stream for School Athletes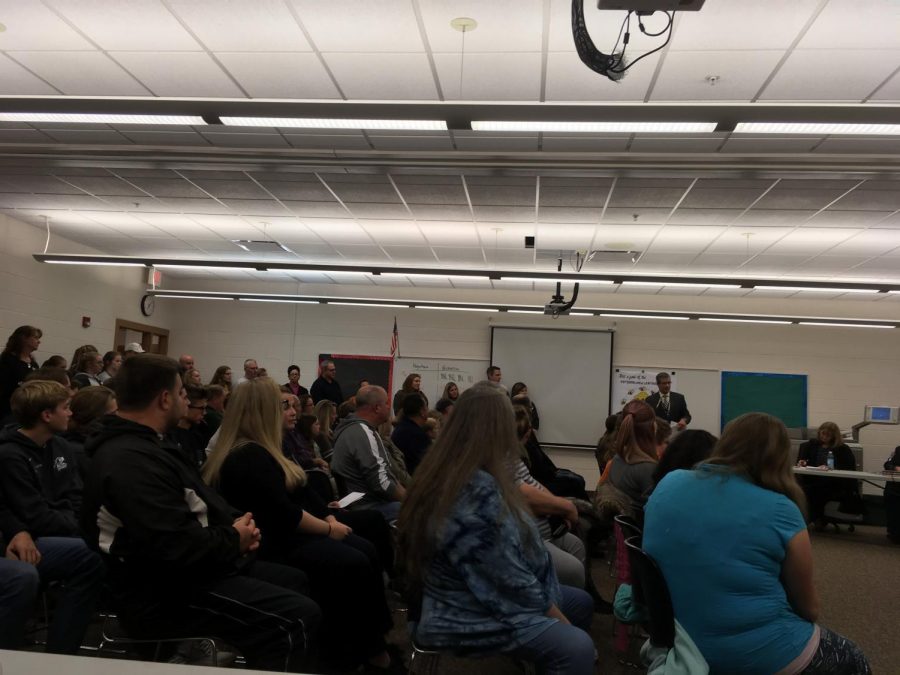 The November 27 board meeting was jammed pack with athletes, parents and coaches from the high school. Athletic Director Peter Goff was called up to talk about this year's fall season. With seven sports all together, three sports finished first or tied for first in conference and the other four all finished second in their conferences.  
    The boys and girls cross country teams both had very impressive seasons.  Boys individual runner Matt Richtman won the 2A state championship, the team placed fifth out out 55 teams.  The girls won two invitationals and placed eighth at the state finals.
    Boys golf placed first in the regional competition and second in the conference.  At the state tournament, Will Marshall placed fifth in the individual competition and Ryan Milton placed seventeenth in the individual competition.
    16 straight wins for the boys soccer team and 7 all conference selections is something to get excited about.  They also won conference for the first time in kaneland history.  They also won the regional championship.
    The tennis team had a school record of 6 all conference players this season and the singles players won individual conference championships. They also won the sectional Championship for the first time in school history.
    With the conclusion of Pat Ryans first season as head coach the team finished with a 7-4 record and were co-champions in conference.  Also, star reciever Josh Marczuk made the Class 5A All-State team.
    The volleyball team finished the season with a 28-8 record finishing in second place in their conference.  2 players on the team earned 1st team All-Conference Sheika Mushunduzi and Katie Jablonski.
---
This monday on Nov. 27, there was the first official livestream of the Kaneland board meeting. Members in attendance spoke into microphones and the video was broadcasted on to Kaneland's Youtube channel.
At the previous board meeting, there was talk about changing the way Kaneland honors students at graduation from the current valedictorian/salutatorian system to the Latin Honors System. After a long, indecisive conversation, voting was shelved until they could talk more at this meeting.
Teresa Witt was upset with the idea of getting rid of class rank and valedictorian and salutatorian, and wanted to see if other members would agree on a hybrid of the two systems. Most agreed on this concept, including Gale Pavlak.
"Latin Honors System is going forward," Pavlak said while adding: "I would love to see them mingle together."
After a shorter discussion than the previous meeting, the board voted on the basis that, starting no later than the class of 2022, the Latin Honors System is incorporated into graduation recognition, but the current valedictorian/salutatorian system is kept in place. The motion carried 7-0.
About the Writers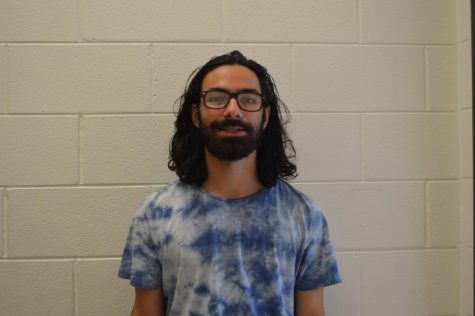 Evangelos Lekkas, Editor

Grade: 12
Position: Editor
Page: Pulse
Hobbies: Playing music, watching music
Extracurriculars: NHS, lacrosse, Mathlete
Favorite things:...