Climate Change Affecting California Wildfires
     The Caldor Fire, which began on August 14 and has burned 218,876 acres, is now 76% contained, but crews and experts are concerned that the fire will grow stronger with the critical weather conditions predicted by forecasters.
     The National Weather Service has warned that the dry lightning and strong winds that the state is sure to experience could potentially cause multiple fires to grow and spread further. With the Caldor Fire alone having destroyed over 1,000 structures and the smoke from several fires reaching as far as the East Coast, many are worried about how the expanding wildfires will affect them.
     "On a large scale, it's obviously affected California's and surrounding states' air quality," Kaneland High School human geography teacher Mark Meyer said. "Kids have had to stay home from school and there have been warnings about how long you can stay outside, and that is definitely affecting the quality of life for people in the surrounding area because of the wildfires' effects on air pollution."
     California has always had fire-prone weather, but in recent years, things have gotten worse. The traditional wildfire season no longer has a singular timeframe and has become nearly year-round. Experts have attributed this to the changing climate of the state because, as meteorologist Matthew Cappucci notes in his Washington Post article, "Winters in California are, for the most part, just as wet as they used to be — but the winter rains are arriving progressively later. That's allowing autumn to become drier and the fire season to lengthen."
     Of course, this has raised concerns about how much longer wildfires in California will last each passing year. Meyer echoes these concerns with his own worries.
     "In the past, Californians have been fairly certain of the times of year that they've been most vulnerable to wildfires," Meyer said. "But we've seen this year, for instance, some of the most severe wildfires happened before what was traditionally the wildfire season. We don't know how long these wildfires will persist anymore because of the changing climate conditions and because of the sustained drought that the West is experiencing."
     On Sept. 9, California lawmakers passed Assembly Bill 9, which would spend more than $2 billion to prevent future wildfires and to address a severe drought. The money would go towards things like prescribed burns, home hardening and forest thinning, and has been met with mostly positive reactions. However, some citizens and legislators from both political parties have called the final spending package "disappointing" and a "missed opportunity." While the money is seen as helpful, the bill doesn't crack down on companies who own equipment that has started many large, destructive wildfires. It also doesn't address the effects of climate change on the fires, which some feel is important to do.
     Kaneland High School environmental science teacher Joanna Edelman agrees, saying, "The biggest step that needs to be taken is trying to tackle climate change because that's where it all stems from. California is prone to having wildfires, so starting with wildfire prevention is definitely helpful, but I think we need to take collective action against climate change in order for things to get better."
     All of these concerns and fears surrounding wildfires in California aren't exclusive only to that state. Surrounding states, like Oregon and Nevada, and other countries have also been experiencing extreme wildfires in recent years due to climate change, and will most likely continue to.
     "In the United States, we hear about California wildfires all the time, but this is a global issue too," Meyer said. "Forest fires in Siberia, Russia and Australia for instance have also been intensifying over the years, so this is something that we're going to continue to see as a global problem and not only in the United States."
About the Writer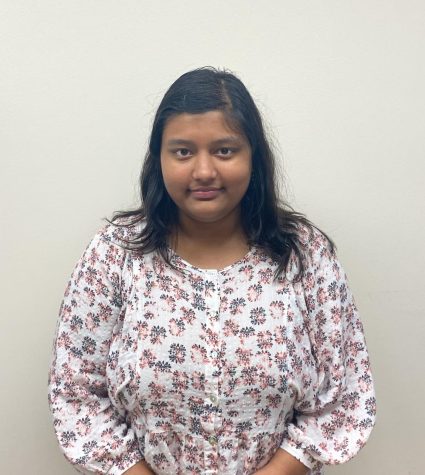 Rafika Khan, Editor-in-Chief of Web and Co-Copy Editor
Name: Rafika Khan



Position: Opinion 1 Editor



Graduation Year: 2024



A Few Sentences About Me: I love art, music,...