Coming Soon To Elburn: Taco Bell
After much argument and discussion, on June 18 the Village Board of Elburn approved for Taco Bell to be built in town.  The restaurant will be located at Routes 38 and 47, on the north end of Elburn. The Taco Bell restaurant and drive thru is currently being built and is expected to be open soon. The completion date has not yet been announced. 
The fast food restaurant being built was a controversial plan because many Elburn residents believed it would be noisy and interfere with traffic. 
"The controversy was about the drive thru. People feared additional traffic near their homes, additional noise and lights,"  Elburn Village Administrator John Nevenhoven said. 
Some Elburn residents are very against the Taco Bell, especially some residents who live right across the street from Taco bell on Walker Drive.
"I do not want the Taco Bell to be built because there will be more crime, traffic and young kids at night," resident Jefferey Michi said.
Some of Michi's neighbors who also live right across the street are against it too.
"They are against it for the same reasons and bringing down house value," Michi said.
There are some residents who do not want it built but some residents are excited for it to come to Elburn.
"My neighbors and parents were not against it being built because they like to have options for us to go to dinner," senior Tom Eberhardt said. 
Despite the controversy,  the Village Board believes the new restaurant will have a positive impact on Elburn.
"The addition of Taco Bell will benefit the village by providing additional sales tax revenue, another restaurant option and increase traffic to other Elburn businesses. We expect the Taco Bell to be a positive impact on the business community and for the residents of the Village, " Nevenhoven said.
Even residents who do not want Taco Bell to be built believe Taco Bell will bring more money into Elburn.
 "I believe Taco Bell will have a positive impact because it is going to bring more revenue into the town of Elburn," Michi said.
The Taco Bell will not only bring more revenue to Elburn but has made students and families happy that there will be another place to eat in town.
"I think the Taco Bell will have a positive impact with all the students because they are giving another place in Elburn besides McDonald's to eat at," Eberhardt said.
About the Writer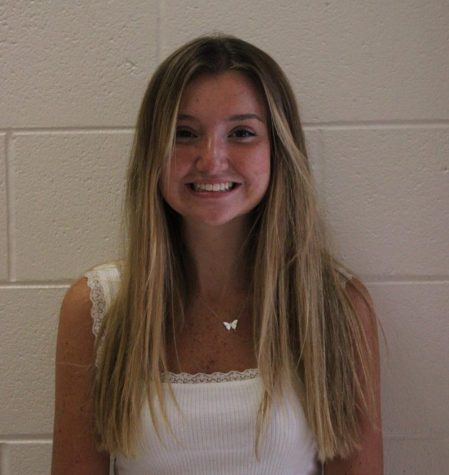 Morgan Phillipp, Advice Editor
Position: Advice Page Editor

Graduation Year: 2021

My Future Goals:  I want to study abroad in college.

A Fun Fact About Me: I love Chipotle.

My...