Failure of referendum for Kaneland
During the April 4, 2023, election, a $57.5 million referendum to provide improvements to Kaneland High School failed to pass. The proposed plans included creating a safer and more efficient building through multiple projects with a temporary estimated tax impact of an additional $244 per year for the average Kaneland home value of $280,000. 4,628 votes were cast on the ballot, with 2,688 voting against the proposal and 1,940 voting in favor.
The referendum would have focused on six main projects: modern learning environments, student support, infrastructure needs, improved athletic facilities, campus reorganization and a new student entrance.
A total of three online and five in-person informational meetings were offered for community members to discuss the referendum. Emails and a referendum webpage also provided information on student and building needs. During an online meeting, Principal Dr. James Horne identified specific projects to address the needs of students.
"Currently, our social workers' offices open up right into the hallway, so any student needing social and emotional support is often trying to access that in front of their peers," Horne said. "[We are] trying to give opportunities to students to retain their privacy by [giving them] access to that in a more private area."
The referendum failure renders the projects impossible to complete in their entirety. Superintendent Dr. Todd Leden spoke about continuing to address student needs despite the current lack of funds.
"We will have to take each of those projects project by project. The entire scope of projects, with our one million dollars roughly allotted per year for capital projects, was far more than a million. Hence the $57.5 million total. We can look at bits and pieces of those, but in their entirety, we would not be able to do any of those projects without a successful referendum," Leden said.
Additionally, Horne commented on the district-wide impact of the referendum failing.
"The reality of this district is [you are] currently sitting in the oldest building," Horne said. "That means we suck up a lot of dollars available for the entire district. It does not just impact what is happening with our freshmen through seniors. It is happening pre-kindergarten up through seniors because we are a high dollar need. When you say, 'What is going to happen with students?' it is not just with Kaneland High School. It is with all other students as well because there are going to be things that have to be addressed here because of the needs of the building."
Infrastructure and mechanical systems updates were other main targets of the referendum. Roof replacements, boilers, air handlers and additional mechanical and technical needs were proposed at $13.6 million. Director of Buildings and Grounds Mark Payton spoke on the infrastructure upgrades during an online informational meeting with community members prior to the referendum vote.
"One of the outcomes of the referendum would be a healthier and more efficient high school building. We have four boilers at the high school, two of which are original to the building. Those would get replaced through the funds," Payton said. "We have air handling units and ductwork that are 40 years old and chillers that are over 20 years old. Our overall maintenance facilities are beyond their useful life here at the high school."
These mechanical issues will now be addressed through the annually allotted budget for projects, construction and capital projects, which is around $800,000 to $1.2 million. Leden addressed the gap between the money needed and the amount available.
"We will take a slice of that. We will look at all of our projects, all of our needs and then based on that prioritize some parts of mechanical," Leden said. "Will we be able to do some of the reconfigurations for student needs? Yes, probably some of it, but we do not want to put a lot of money towards it right now until we determine if there will be another referendum because we would hate to have to do a project twice. So we wait to see if there will be another referendum. Whether that is successful or not will determine which of those projects we would do first."
Approval of the referendum would have resulted in a tax increase spanning five years, and the following years would have seen a decrease in rates due to paying off previous debts. District Associate Superintendent Dr. Julie-Ann Fuchs addressed the temporary increase in taxes in a previous online informational meeting.
"Should the referendum pass, we would be paying approximately $15.1 million per year on our bond payments. When our existing bonds are paid off in 2029, that $15.1 million annual bond payment will be reduced to about $6.8 million," Fuchs said.
Moving forward, district administrators will continue to take steps to determine the best possible course of action.
"If it is decided for another referendum to go through, that gives the district time to learn from the community what it is about the referendum that [was not] supported. Did they not like the updates that were proposed? Was it because the overall ask for money requested was too high?" Horne said. "If we can slice away at some of it and bring down that cost…or was it simply because of inflation happening and now is not a good time to look at it? We are looking at high prices in eggs and gas and interest rates are going up. Maybe a year from now or two, all of that looks a little bit better."
About the Contributor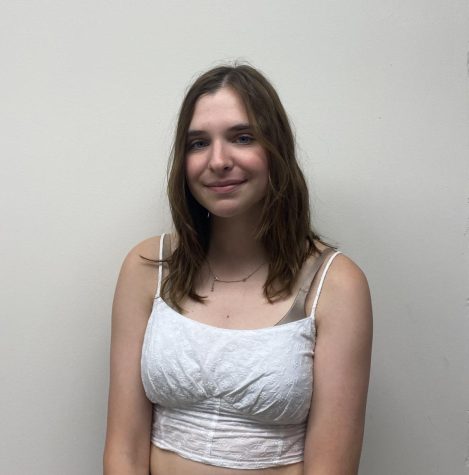 Ashley Vanderhoff, Design and Ads & Business Executive
Name: Ashley Vanderhoff



Position: Design and Ads & Business Executive 



Graduation Year: 2023



A Few Sentences...