How Have Schools From Surrounding Areas Handled Coronavirus?
On March 13, 2020, Illinois Gov. J.B. Pritzker closed schools statewide with the goal of preventing the spread of the coronavirus. Different school districts have taken different approaches when it comes to handling this time away from school.
In response to Pritzker's order, Kaneland School District 302 and every other school in the state, both public and private, canceled traditional schooling for the rest of the month.
As of right now, Kaneland has not implemented eLearning and has continued to update students on any changes occurring as more information comes out about COVID-19. However, other schools in the Chicagoland area have integrated some sort of at-home learning to continue their education while away from the classroom.
Naperville Community Unit School District 203 announced the closing of schools on Friday, and the announcement came during seventh period of Naperville Central High School's day. Students in that district will be out of their schools until at least April 6, 2020, along with the cancellation of all sports and activities going on in the school. The school officially began eLearning on Tuesday, March 17.
¨The school has been informing [the students] very well, but it is a new thing for the school to handle. Two of my teachers prepared with the Remind app, but others did nothing,¨ Naperville Central freshman Chase Coudreaut said.
The canceling of school has been a burden on the Naperville Central students. Senior Patrick Carmichael is concerned that major high school milestones may be postponed or even canceled.
¨Considering the CDC (Center for Disease Control and Prevention) recommends eight weeks off school, AP tests might be canceled, Prom might not happen and I may not get to stand on a stage to receive my diploma,¨ Carmichael said.
Glenbard District 87 has also closed their doors into the beginning of April. They started eLearning on Monday, March 16. Glenbard North High School has also offered different programs to promote students' health and to allow for accessibility to learning opportunities for students and their families.
¨They are offering free WiFi through Comcast for students who don't have it, and they are also offering lunches to students on the meal program,¨ Glenbard North junior Grace McHenry said.
Valley View Community Unit School District 365 (Romeoville) has also announced a three-week suspension of school and activities and sent home packets and online videos to continue education during their students' time off.
Chicago Public Schools are also continuing their education online. John F. Kennedy High School has a break of at least two weeks as a result of the order made by Gov. Pritzker. John F. Kennedy had school on Monday, March 16, so that students could collect packets of work that the teachers put together, but students there worry about what they might miss.
¨For seniors especially it has been really rough. We don't know if fun events like Prom or Grad Nights are able to happen, which is really sad. Also, all of the sports have been suspended so lots of seniors won't be able to experience their last seasons," Senior Class President Olivia Artz said.
All of these schools, including Kaneland, have been giving their students the necessary information to promote health, safety and learning during the pandemic. All of this is new for everyone, from district administration to students and parents. As new information continues to arise, it is important to stay informed.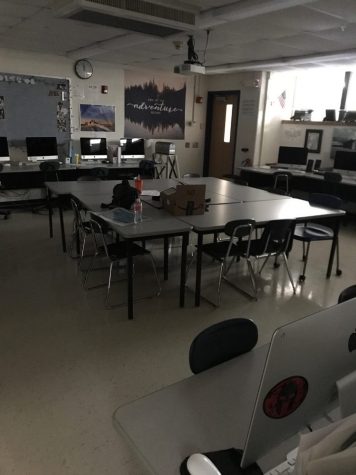 About the Contributor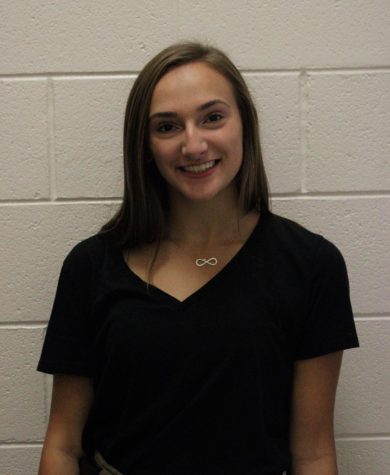 Emma Schaefer, Design Manager / Production Manager
Position: Design Manager / Production Manager

Graduation Year: 2021

My Future Goals: Attend college and study journalism (maybe!) and be on the world...