Jan. 31 District #302 Board Meeting Adjourned Early due to Masking Disputes
     On Monday, Jan. 31, the Kaneland school district held their regularly scheduled board meeting in the Kaneland Harter Middle School cafeteria. The meeting, set to cover a variety of topics such as new staff members, was adjourned early due to improper mask wearing and aggression from the audience. The rescheduled meeting is to be held on Thursday, Feb. 3, and will be a virtual meeting.
     The small amount of information that was able to be shared at this meeting was an introduction of new employees at John Shields Elementary, and an acknowledgment of staff members who assisted in scheduling and managing the spelling bees that took place at the district's elementary schools.
     Following these segments, the board entered the first, and only, public comment section.
     A portion of the meeting's attendees expressed concern and frustration regarding Kaneland District 302's COVID-19 policies, including mask requirements and quarantine time for the students. 
     "I'm very curious why there is a separate lunch room for kids in their second [set of] five days of quarantine. No where in the [Centers for Disease Control and Prevention], nowhere in the [Illinois Department of Public Health], does it require the kids to have a separate lunch room," community member Scott Stalcup said. "This is discrimination, it's segregation, and [the Kaneland administration] should look into it, or you're going to have some real problems coming."
     Several other public comments expressed frustration with students needing to quarantine, unvaccinated students requiring longer quarantine periods and general frustration with mask requirements.
     After several public comments, Christin Woolmer went to deliver a public comment without a mask on. 
     "If the president can talk without a mask and the governor can, I will also," Woolmer said.
     Regardless of how other places handle mask wearing while public speaking or what CDC guidelines advise, wearing a mask while delivering a public comment is required at Kaneland board meetings. So after Vice President Meg Junk asked Woolmer to put her mask on and Woolmer refused, the board members put the meeting on a 10-minute recess to recollect.
"We will be adjourning for a recess and reconvening in 10 minutes in hope that folks will follow the guidelines," Junk said.
     This recess was met with frustration from the audience, but after 10 minutes the meeting returned and two more public comments were delivered. 
     Following these two public comments, both still oriented around the district's COVID-19 policies, Junk made the decision to put forth a vote whether to adjourn and reschedule the meeting to a later date due to improper mask wearing or to proceed with the meeting. In a three to two vote by the board members, it was decided that the meeting would be adjourned. 
     This decision was met with more frustration from the crowd. Several audience members called the board members cowards.
     "If you won't fight for our kids, we will," one woman said. "Virtual is cowardness," another man said.
     While exiting the school, several audience members conversed with their masks off, and some even approached fellow attendees who had been filming that night's meeting. 
     The remainder of the rescheduled board meeting is to happen virtually on Thursday, Feb. 3.
About the Contributor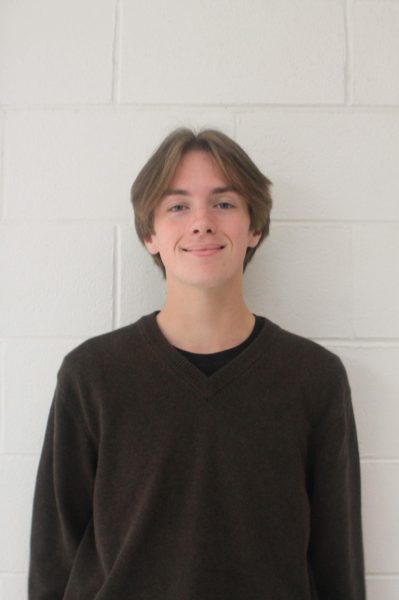 Kevin Sigrist, Advisor's Assistant
Name: Kevin Sigrist



Position: Advisor's Assistant



Graduation year: 2024



A few sentences about me: Hi, I'm Kevin....