Kaneland District Board Meeting January 14, 2019
     The Kaneland District Board Meeting of January 14, 2019, turned into an evening that inspired those of attendance. 
     This was because of the heartwarming story of 13-year-old Leah Hayes, an eighth grader at Kaneland Harter Middle School. Hayes was recently named the 2018 Sports Illustrated Sportskid of the year, and was recognized for the award by the Kaneland community and administration.
     Hayes was diagnosed with alopecia at the age of six, a disease that causes sudden hair loss. While something as serious as alopecia can have such a huge impact on people's lives, especially kids as young as Hayes, she didn't let the disease stop her from being herself and instead continued to live as a normal kid.
     "When Mrs. Hayes called me a couple months ago and told me she was one of the finalists, just what a great day [that was], because she's such a great kid and so humble, and she goes about her day the same as every kid and we have this elite athlete right here in front of us. She has a really great shot at making the olympic team," Harter Middle School Principal Faulkner said.
     Hayes has broken world records for her age group in swimming, and has a very bright future in the sport. Inspiring kids and people all across the world because of her fight against alopecia and her determination to succeed in swimming. She was welcomed at the board meeting with open arms, as she was met with a huge round of applause from Board and community members.
     "I'm very proud of her, but she needs to keep that in the rear-view mirror and stay focused on the future, and she knows that," Leah's brother Carter Hayes said.
     District 302 also recognized a few more young athletes at Harter Middle School who have recently achieved great successes in their sports. The 7th grade boys basketball team was acknowledged for their 18-1 season in which they won the conference championship.
     8th grader Catherine Marshall was also applauded for her second consecutive state appearance in golf, following in the footsteps of her older brother Will, who recently committed to play golf at Nebraska.
     Evan Nosek was also recognized after he placed 33rd in the IESA State Cross Country meet this year, finishing first among all sixth graders.
About the Writers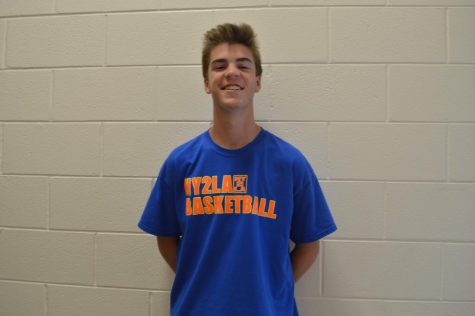 Ben Durbala, Executive
Editor-in-Chief of Print. Class of 2020.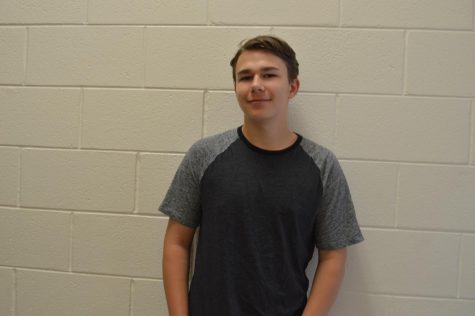 Jacob Booten, Executive
Executive of Design. Class of 2021.