Kaneland District Implements new Mask Wearing Rules Starting Feb. 22
     On Monday, Feb. 14, Kaneland District 302 held their scheduled Board Meeting virtually, and members of the Board and district administration spent the majority of the time discussing a new mask policy. Members of the Board unanimously passed the district's plan to alter their mitigation plan, with the request for clarification in a few areas and some amendments. The new policy will begin on Tuesday, Feb. 22.
     The policy will keep several aspects of the COVID-19 policies the same in that quarantine is still required in the event of a positive case, masks continue to be required on buses and some bus windows will remain open. However, SHIELD testing is now optional for students and unvaccinated staff. 
     The main difference between the old policy and new change is the masking protocol. As of Feb. 22, whether masks are required or not will be determined by the positivity rate in each individual district building as of the prior Thursday. 
     If the positivity rate of the prior Thursday is three percent or greater, masks will be universally required for the week. After-school activities and other events during the week will proceed as usual, just with masks.
     If the positivity rate is between 1.5 and 2.9 percent, masks will not be required but will be highly recommended. Board members were contentious about this section of the policy due to the fact that there will still be a portion of the student and staff body that will not be wearing masks while the percentage of positive cases is relatively high.
     If the positivity rate is less than 1.5 percent, masks will be encouraged, but not required. Social distancing will still be encouraged as much as possible, but that is the only COVID-19 restriction that remains in classrooms.
     During the meeting, which lasted nearly five hours, participants spent close to two hours debating and amending the policy.
     Several members had problems with generalizations in the policy and not accommodating those with special needs and assistance, but through amendments they came to a consensus and the policy was approved.
     The next Board meeting is to take place in person on Monday, Feb. 28.
About the Contributor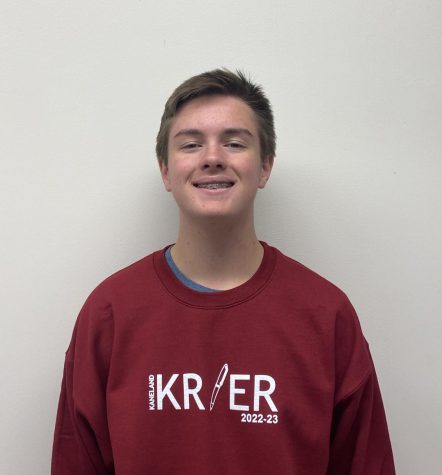 Kevin Sigrist, Editor-in-Chief of Print and Production Executive
Name: Kevin Sigrist



Position: Editor-In-Chief of Print and Production Executive



Graduation Year: 2024



A Few Sentences...